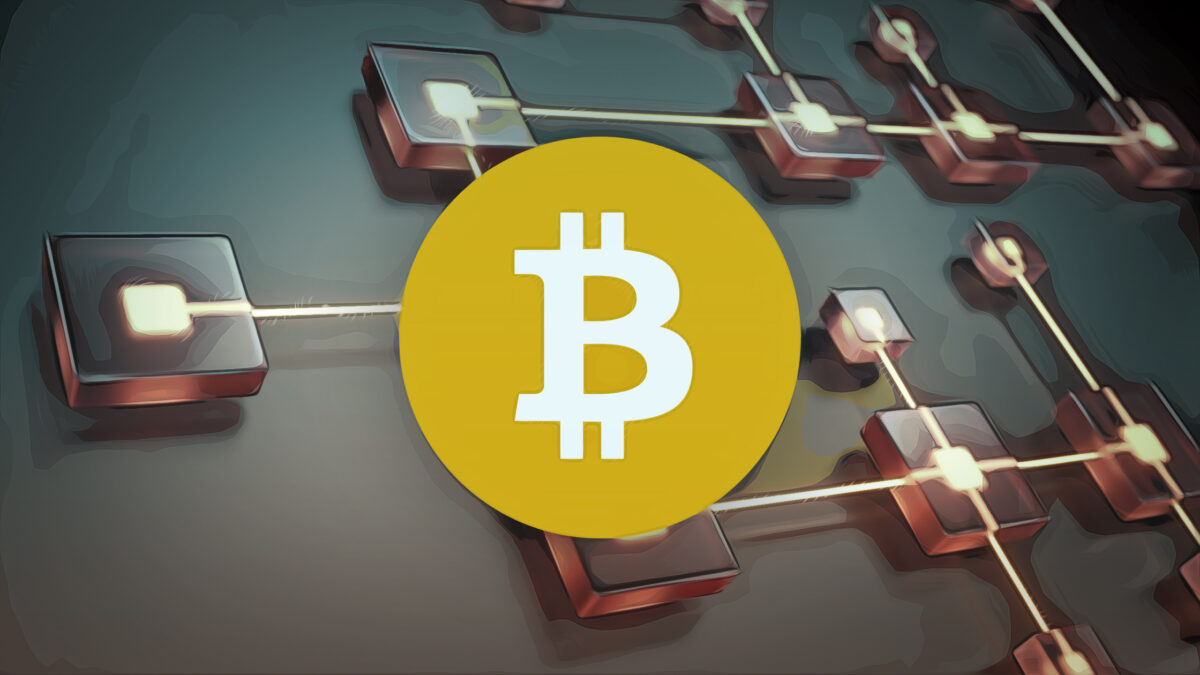 What is Bitcoin SV?
Bitcoin SV, or Bitcoin Satoshi's Vision (BSV), is a hard fork of Bitcoin Cash.
A hard fork refers to an update in crypto's network protocol, generating new rules and creating new valid blocks while the old version is still maintained. Although Bitcoin Cash was also forked from Bitcoin, Bitcoin SV is considered by many to be one successor of Bitcoin.
BSV was developed by the nChain team led by Daniel Connolly and Steve Shadders, together with Craig Wright, who has claimed to be Bitcoin's father, Satoshi Nakamoto. These three people were Bitcoin Cash supporters when it was split from Bitcoin in August 2017.
However, feeling that BCH was falling away from Bitcoin's original vision, the team decided to take their own new project. That project was initiated with the fork that created BSV in November 2018.
By mid-2020, CoinMarketCap estimated that BSV held the 6th position in the pantheon of market capitalization.
In addition to being another option for Bitcoin holders, BSV also aims at improving the capabilities of its predecessor in areas like mining, as well as expanding the blockchain's applications in other sectors, from businesses to government management.
What is the purpose of Bitcoin SV (BSV)?
As suggested by its full name, BSV was born to fulfill the ideology of Bitcoin completely and to aid in the crypto revolution. In fact, despite over a decade of success and being the dominant token in the marketplace, Bitcoin still cannot fully achieve Satoshi's dream due to its small block size and lack of scalability.
Therefore, to solve this issue, the nChain team has multiplied the capacity of a single block from only 1MB in BTC up to 128MB in BSV.
After undergoing 2 protocol updates (Quasar in 2019 and Genesis in 2020), the limit in block size has been hypothetically removed, raising the storage of a block to a much higher level. Thanks to that, miners and traders are given more power via much faster and cheaper settlement execution.
With more flexible capability in terms of dividing, restoring as well as sharing, BSV is widely welcomed in P2P crypto transactions. The coin has been used in several projects in different fields, for example, to utilize the blockchain to record climate data and forecast weather and also to establish a blockchain-based healthcare database.
How Does Bitcoin SV (BSV) Work?
As Bitcoin's offspring, the basis of BSV is almost a copy of Bitcoin's structure. It uses Satoshis at the most basic unit of value, and it has a maximum of 21 million tokens.
It also operates on the same SHA-256 algorithm, and miners can freely choose to switch from BSV to BTC or BCH and vice versa, as long as they feel it is the most convenient and profitable use of their equipment.
BSV's true innovation is the enlargement of block size, which along with the protocol design, allows the network to determine and adjust to the most suitable block size. As a result, users can choose a size according to their needs. This helps increase the number of transactions processed at one time, which is the key to bringing more rewards for miners.
BSV promises it can carry out an average of 300 transactions/second, while the maximum processing speed could rise up to 2,800 per second. This leaves both BTC and BCH far behind and is on par with many commercial settlement systems.
BSV is working towards creating a scalable network that is adaptable by every investor, enterprise, and organization worldwide.
On the other hand, offering big blocks with higher speed means BSV has to give up on some aspects of decentralization, at least at the current state of the technology.