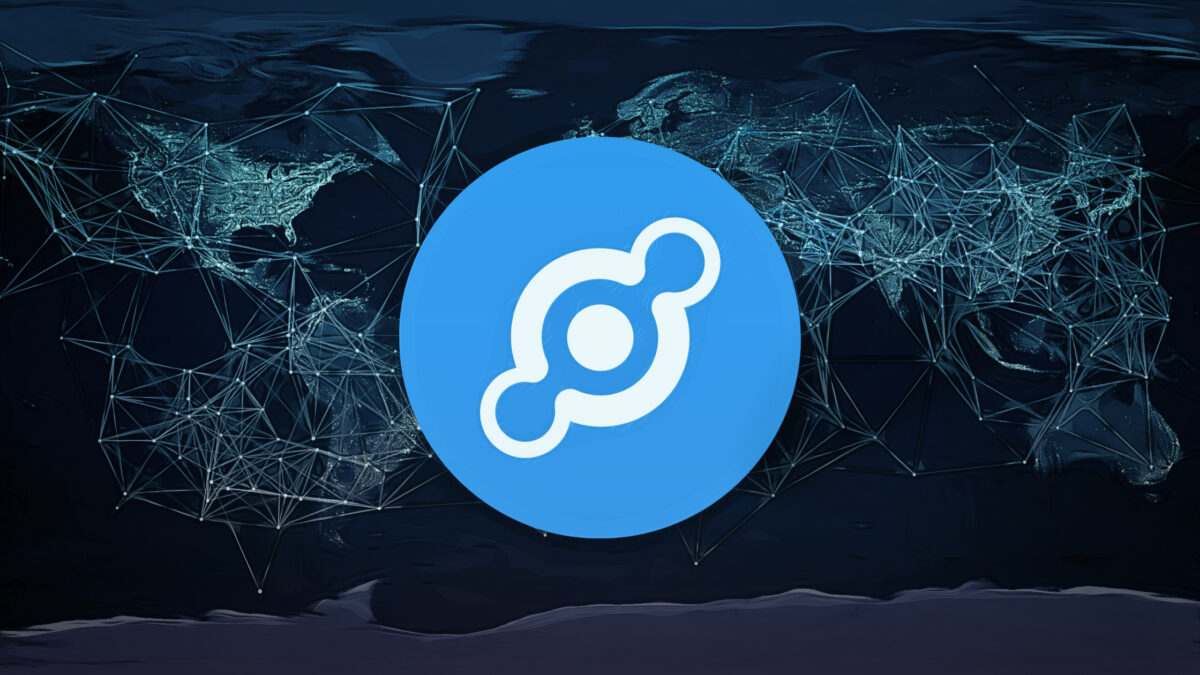 Helium (HLM) was founded in 2013 with the participation of numerous entities based in Silicon Valley, such as Marc Benioff, SV Angels, DG, Khosla Ventures, Google Ventures, USV, and Multicoin Capital.
What Is Helium?
HLM is a digital currency and blockchain network focused on improving supply chain logistics in the construction and infrastructure sectors.
By focusing on the Internet of Things (IoT), smart contracts, and enterprise applications, Helium aims to synergize the complexity of large infrastructure projects through the transparency and trust of blockchain technology.
Helium is building a fully peer-to-peer payment network, offering users the same services as online processors such as PayPal, without the risk of letting someone else control your money and information.
The company is also applying for several patents to enable the network to compete with traditional banks and online payment networks.
This new approach will revolutionize how ordinary everyday people use digital money, remove barriers to entry using cryptocurrencies and provide the first 'killer app' for the blockchain space.
What is the Purpose of Helium (HLM)?
By focusing on IoT, smart contracts, and enterprise applications, Helium aims to orchestrate the complexity of large infrastructure projects through the transparency and trust of blockchain technology.
As an IoT platform that uses cryptocurrency technology, Helium is designed to help IoT devices such as electric scooters, simple sensors, and pet trackers send small amounts of data to the internet quickly and at a very low cost.
The Helium network uses sub-gigahertz frequencies to range across very long distances, measured in kilometers, rather than meters like WiFi, Bluetooth, or cellular networks.
Using LoRaWAN, it has been able to communicate between IoT sensors and the Helium Hotspot over a distance of 17-30 km, and the LoRaWAN devices have long battery life.
Unlike cellular/LTE/5G devices that only last a few days or weeks, the Hotspot's battery can last for years. Examples of good use cases are bike tracking, pet tracking, medicine, food tracking, etc.
How Does Helium (HLM) Work?
The Helium blockchain is a fundamental economic layer that underpins a distributed wireless telecommunications network. The network is not currently used for smartphone data on 3G/4G/5G networks but low-power, low-bandwidth IoT devices in the sub-1GHz band.
Helium (HLM) can provide a fully cloud-managed database and a wide range of wireless networks
The peer-to-peer wireless network that Helium developed consists of the Helium (HLM) Network, the Helium (HLM) Hotspot, and the Helium (HLM) Virtual Coin. Helium (HLM) and the HNT token are the two virtual coins in the Helium ecosystem that are used to reward hotspot hosts for building and maintaining the network.
Data Credits are also used to pay for the costs incurred in using the network and cannot be transferred or resold. In order for an IoT device to use the Helium network, the device owner must pay Data Credits to use it, which can be earned by reducing the flow of HNT.
The Helium consensus mechanism is PoC (Proof of Coverage) which refers to how Hotspots work together to provide wireless connectivity coverage to the network when different individuals own them.
Hotspots will always ask the blockchain to verify that the network is still valid and providing adequate coverage.
Helium itself is a Web3+/IoT concept, with the Helium blockchain as the underlying economic layer, supporting a distributed network of unlimited chains. Helium could be a world-changing network and is an incredibly interesting alternative to 5G/LTE for all outdoor sensing devices.