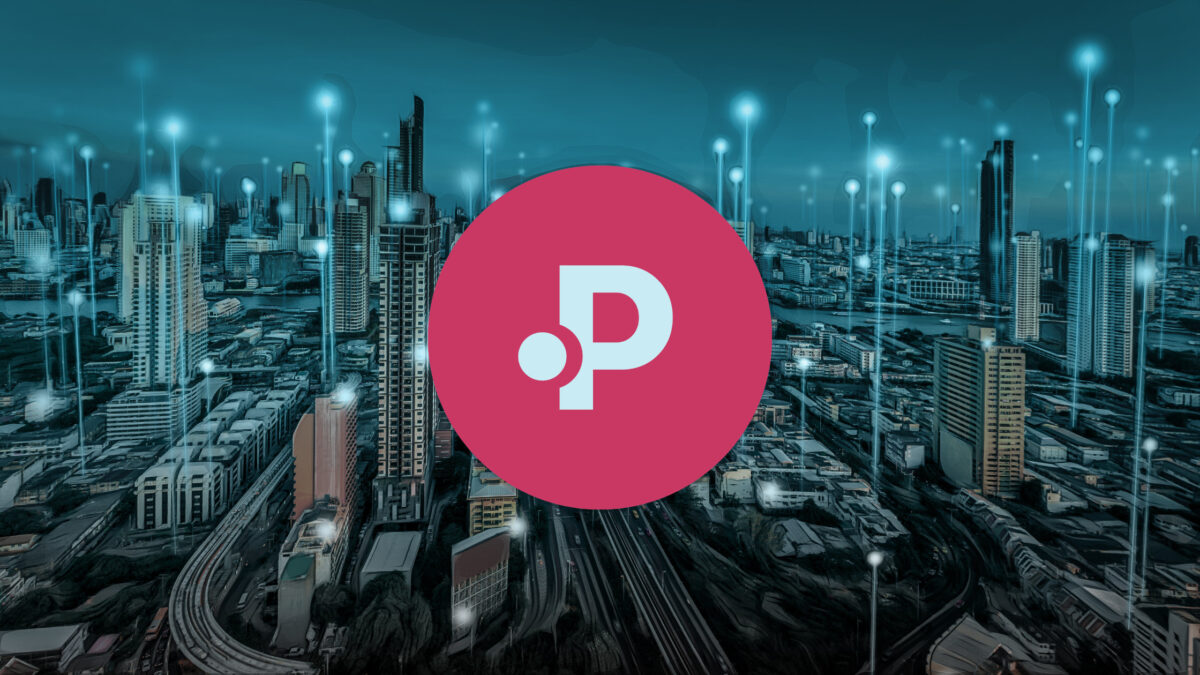 What is Polkastarter?
Polkastarter (POLS) is a typical decentralized crypto exchange (DEX) that was developed based on a 3rd generation blockchain network, Polkadot. It is working to solve the puzzle of scalability and interoperability when compared to older exchanges and provide a cross-chain platform for crowdfunding, capital raising, and crypto transactions.
By adapting Polkadot blockchain innovation, Polkastarter promises to create the most convenient environment for multi-chain interaction. It unleashes the power allowing tokens to move across different chains without being restrained while saving a substantial resource when processing.
At the same time, Polkastarter expects to improve transaction speed and push its capacity up to 160,000 transactions per second. In 2020, DEXs witnessed a huge breakthrough with an average market growth of 1100%. Following that upward trend, the Polkastarter utility token (POLS) was officially listed in September 2020.
At the moment, Polkastarter is still in the testing phase, with its main functions including fixed and dynamic Swaps, liquidity mining, and permissionless listing.
In 2021, Polkastarter planned to launch a mainnet. The platform is putting in the effort to fully migrate to the Polkadot system for cross-chain swaps, complete its governance mechanism and launch a full DAO (Decentralized Autonomous Organization).
What is the Purpose of Polkastarter (POLS)?
Polkastarter (POLS) is the utility token of the Polkastarter platform. It is the main currency paid for transaction fees processed by the network. It also is needed to perform other major functions like Governance, Staking, and Liquidity Mining.
Like Polkadot, Polkastarter aims to build a governance protocol based on the DAO model, in which the native token plays a crucial role in granting voting power to network users.
By holding the POLS tokens, Polkastarter members can participate in system polls and vote for major decisions, such as fee structures, types of auctions, feature development, and much more.
Polkastarter also allows its members to join the liquidity pool and earn rewards from staking POLS tokens and providing liquidity to the pool. A proportional percentage of transaction fees will be distributed to liquidity providers. Early POLS holders have a higher chance to stake in the Polkastarter pool.
Other than that, Polkastarter users can participate in liquidity mining in exchange for their POLS staked. They will receive their incentives and rewards every week in POLS for helping increase the liquidity of trading volume.
That is how Polkastarter can offer fast, affordable, and efficient fundraising for crypto projects.
How Does Polkastarter (POLS) Work?
After several seed investments and private sale rounds, the current total supply of POLS tokens in circulation is 100 million. Of these, 22.5 million tokens are promised to be equally allocated to liquidity rewards and secondary provisions.
To own POLS tokens, crypto traders can buy directly from POLS listing exchanges or Uniswap or gain their tokens by participating in POLS staking and mining.
Being an offspring of Ethereum, POLS can be stored in ERC20-connected wallets. It's also super easy to trade POLS with other coins since Polkastarter utilizes Polkadot blockchain technology to ensure scalability and interoperability across-chain.
It is noteworthy that one main objective of Polkastarter is to help launch new projects and raise capital. So far, Polkastarter has successfully prepared and tracked the launching of some initial DEX offerings (IDO), including SpiderDAO, MahaDAO, Kambria, FireProtocol, and ExeedMe.
A couple of other prospective projects are warming up through Polkastarter's Launchpad Pool and will be introduced soon to the community, namely SuperFarm, and Unido.
By helping those creators hold IDO and sale events through its own pools, Polkastarter gives them more chances to raise funds and get early returns. At the same time, Polkastarter users are motivated to contribute to the pools by either staking or liquidity mining to get incentives.