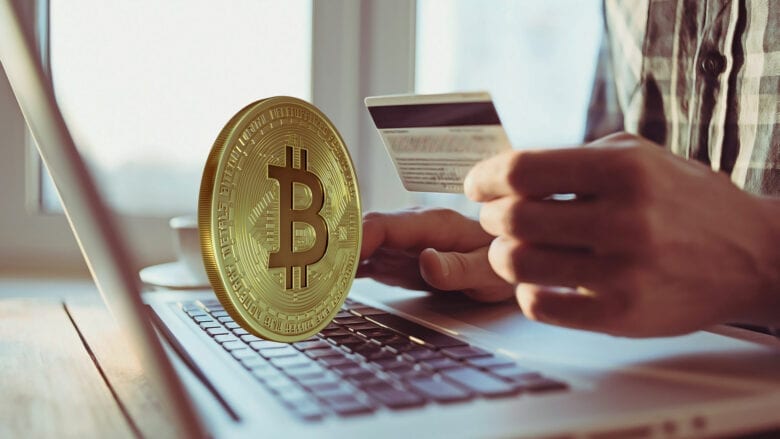 The popularity of cryptocurrencies keeps growing as people trust in the traditional financial systems, and governments continue to drop worldwide.
Crypto is one of the most significant investments when it comes to convenience, security, the return of investment, and they also offer portfolio diversification.
But how can you start taking advantage of the enormous opportunity that cryptocurrencies offer?
What is the best way to ensure you can generate gains?
Well, keep reading to find out how you can start creating your portfolio by taking advantage of the convenience and security that centralized exchanges offer to new crypto buyers. We explain how to buy cryptocurrencies on a centralized exchange.
Quick Steps on How to Buy Crypto on a Centralized Exchange
The first (and most obvious) step is to buy cryptocurrency. While this is not as easy as going to a store and buying most retail products, it is not as difficult as newcomers tend to believe. You will need to:
Full Guide for Buying Cryptocurrencies on Centralized Exchange
Sounds easy, right?
While it certainly is not rocket science or as hard as buying many other financial products, making sure to do your research and selecting the best options is fundamental to your future as a crypto investor.
By having a solid base, you will be able to ensure that you won't need to change your workflow to invest in a specific cryptocurrency.
You also need to guard against losing your portfolio due to security vulnerabilities, paying more than you need to in platform fees, or any other unanticipated issues that could have been prevented.
1.

Choosing a Crypto Wallet for Storing Your Coins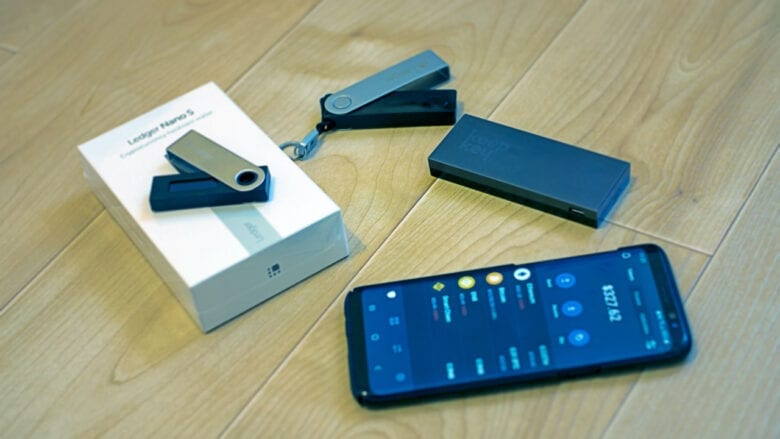 Just as with any fiat currencies (a fancy term for the Dollar, Euro, Yen, Peso, etc.), an essential aspect of owning cryptocurrency is where you store it.
In the case of cryptocurrencies, they are not really stored in any given location due to their decentralized nature. Storing cryptocurrencies means being able to prove ownership for the tokens you possess.
You do this by using what is known as a crypto wallet. A crypto wallet is often a an app that you use to send, receive, and secure cryptocurrency while preserving ownership.
From a more technical perspective, ownership is proven by signing a transaction with a private key that only you possess. Your crypto wallet protects these private keys, which ables you to move tokens on a blockchain.
Common Types of Cryptocurrency Wallets
The two main types of crypto wallets are hardware and software wallets, each with its advantages and disadvantages.
Hardware wallets, also known as cold storage, are physical devices that are only connected to the internet when needed. You must have possession of your hardware wallet to access your crypto. Hardware wallets are convenient for storing in a vault when not in use.
Software wallets, also known as hot storage, are software applications that store your crypto and require internet access to use your crypto.
While hardware wallets are known to be the most secure option, their physical nature results in less convenience. Another disadvantage to the Hardware wallet is that you also need to purchase them, which is an additional cost.
There are several alternatives for each type of wallet, each offering different benefits for price, security, features, and integrations.
When using a centralized exchange to store cryptocurrencies, you need to be aware that you are using a hot wallet created automatically by the exchange.
It is not recommended for you to keep your cryptocurrency on it unless you are actively trading. Think of your main wallet and exchange wallet as having your money in the bank vs. having it in your pocket.
These are some wallets you might want to check out:
List of Reputable Hot Wallets:
Exodus
Electrum
Trust wallet
ZenGo
List of Reputable Cold Wallets:
Dapper
Trezor One
Ledger Nano S
KeepKey
2.

Choosing an Exchange and Payment Method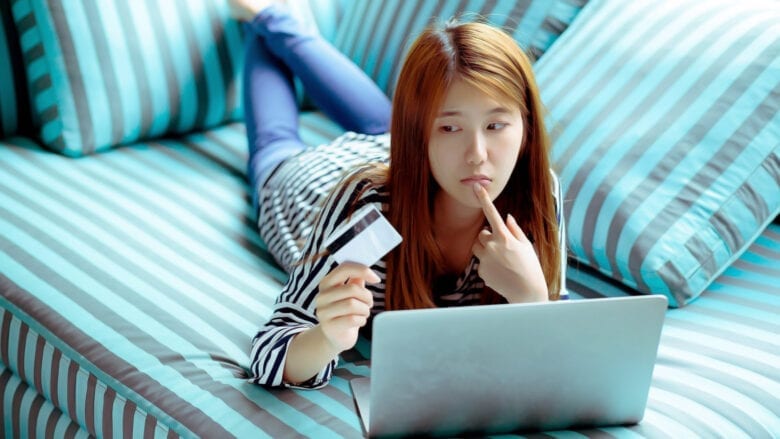 Now that you have selected a wallet to store your crypto, you just need to choose an exchange. This will be the platform that will allow you to convert your fiat currencies into crypto and vice versa.
Exchanges will also allow you to trade part of your portfolio for other cryptocurrencies, allowing you to invest and generate earnings by predicting the market's trends.
Different exchanges will offer you various options for crypto trading, such as P2P markets, spot markets, and futures markets. If you are planning on trading, make sure to check that the exchange you choose has the features you are looking for.
How to Choose a Cryptocurrency Exchange
An excellent tip to keep in mind is that you can check crypto exchanges ranking on popular websites like CoinMarketCap and Coingecko. These exchange rankings allow you to know how trusted an exchange might be on the broader marketplace.
The more popular an exchange is, the easier it will be to buy the cryptocurrency you are looking for due to the existing demand.
Make sure to check the specific information for your region, as different regulatory frameworks may apply and limit the features that the exchange will offer you. Your location may also determine the requirements for creating and access your account on the exchange.
Part of choosing an exchange is also making sure your favorite payment method is supported. If you are looking to pay for crypto using bank transfer, PayPal, credit card, or any other simialar method, it is better to know what is accepted before creating an account.
The most popular exchanges you might want to consider using are:
Binance
Coinbase
Kraken
KuCoin
Huobi Global
Bitfinex
3.

Paying and Receiving Cryptocurrency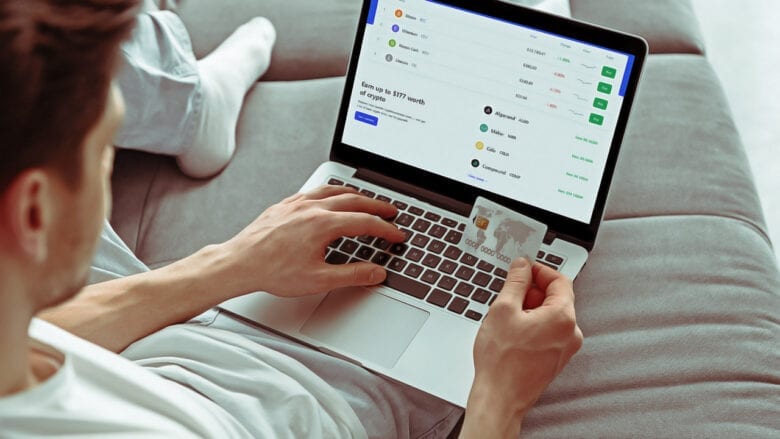 The specific steps to complete payment and receipt of cryptocurrency will differ based on the exchange, but they are generally the same.
Like any other online purchase and depending on your payment method, you choose what asset you want to buy (in this case, a cryptocurrency). You will also need to enter the amount, your payment information, confirm your order, and complete the transaction.
Depending on the exchange, location, or how much you are buying, you might need to complete a "Know Your Customer" (KYC) or other verification processes.
Once the payment is complete, exchanges like Binance and Coinbase will automatically add the cryptocurrency to your exchange wallet. Now it's just a matter of deciding whether to leave it on the exchange if you plan to trade or transfer the coins to your external wallet if you do not.
4.

Transfer Crypto Off the Exchange Onto Your Wallet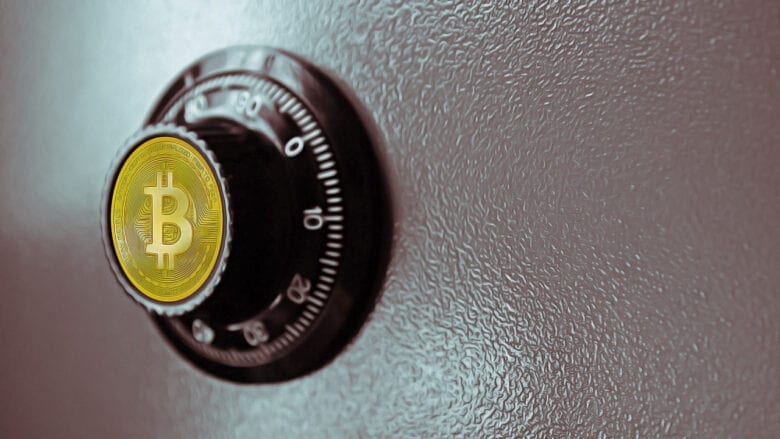 As said previously, you want to take your crypto off the exchange if you have decided that you will be keeping it and not trading with it. Not your keys, not your crypto!
The reason for this is that crypto exchanges are targets for hackers who are looking to gain from security lapses. While most popular exchanges are highly secure, they aren't infallible, and it is better to be safe than sorry.
Transferring your crypto is as easy as sending an email.
General steps for sending cryptocurrencies to your crypto wallet from an exchange:
Copy the address from your crypto wallet.
Find the "withdraw" or "transfer" option on the exchange.
Choose the amount you want to move.
Paste your crypto wallet address.
Click the "send" button once all the information is complete.
Voila! Your crypto should be transferred in a matter of seconds or minutes, depending on the crypto network and exchange traffic.
Whenever you want to trade crypto or turn it into fiat currency, you just need to transfer it back to your exchange's wallet and sell it on the market.
Conclusion
Trading cryptocurrency or using it as a saving and payment mechanism is one of the most interesting aspects of modern technology.
While many people are intimidated by using the new technology, it is pretty simple to buy and own.
By buying crypto you are sure to open the door to a world of possibilities not regulated by any central entity who can make decisions about your money or how you use it.
By paying attention to the tips provided in this article, your crypto journey will be off to a great start and a solid base as you expand your horizons to new assets and innovative ideas about crypto ownership.