Millennials are three times more likely to go for crypto as a 10-years investment option, according to the results of a nationwide Bankrate survey. This places cryptocurrency as the 7th most popular long-term investment among Americans.
Published on July 17, the study shows that the younger generations prefer bitcoin and other cryptocurrencies as a way to grow their money over time, about triple the rate of Generation X who tend to be a little more conservative with their funds. The graphic below shows that 4% of respondents are choosing crypto as their top choice for a long-term investment.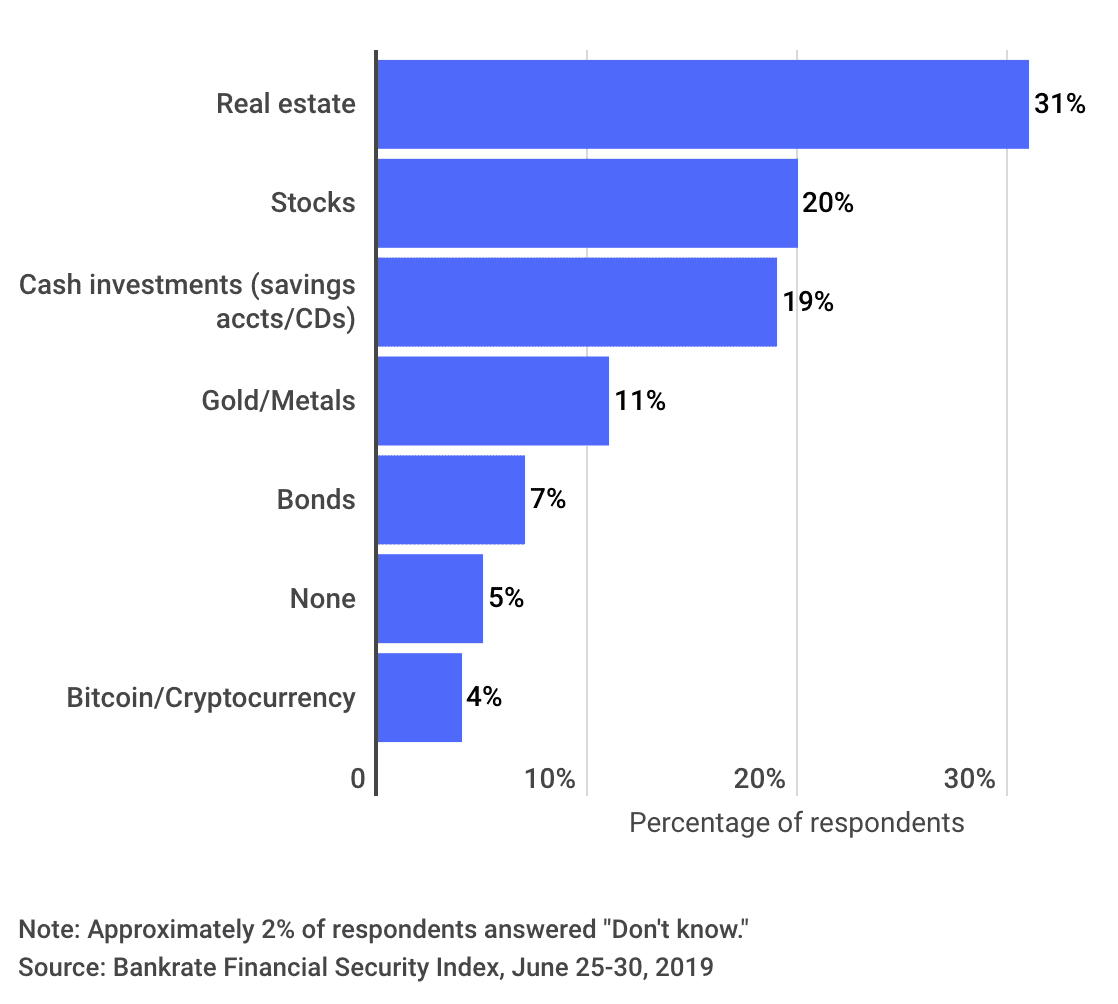 The surprise comes at the top of the table, where stocks became the second option for investing among Americans with Real Estate dominating the market with 31% compared to 20% hold by Stocks.
As Long as It's Not Libra
On the same subject, a new study shows that 49% of Americans and Brits have no trust in Facebook's Libra project. A new survey by Telecoms.com shows that a lot of people do not understand the complexities of cryptocurrency nor Facebook as a platform, a combination that is damaging the credibility of the new Libra stable coin.
The respondents specified that they would not trust Facebook at all in regards to keeping their private information secure when using Libra. In the UK, 28% of the respondents mentioned that they have not come to a decision, while only 4% said they would trust the social media giant. In the United States, the survey led to similar results, even if only 2.5% of the respondents stated that they would trust Facebook.
Libra Is Already Being Criticized
After Facebook announced its new Libra coin, Facebook has already raised concerns in many jurisdictions around the world and generated a lot of attention in the financial world. Even If the social media giant claims that the associated digital wallet Calibra "will have strong protection in place to keep your money and your information safe," experts and policymakers have expressed their doubts for the project and the security revolving around it.
We can only wait and see how the public will react to Libra once it's out and if millennials will embrace it as a cryptocurrency.