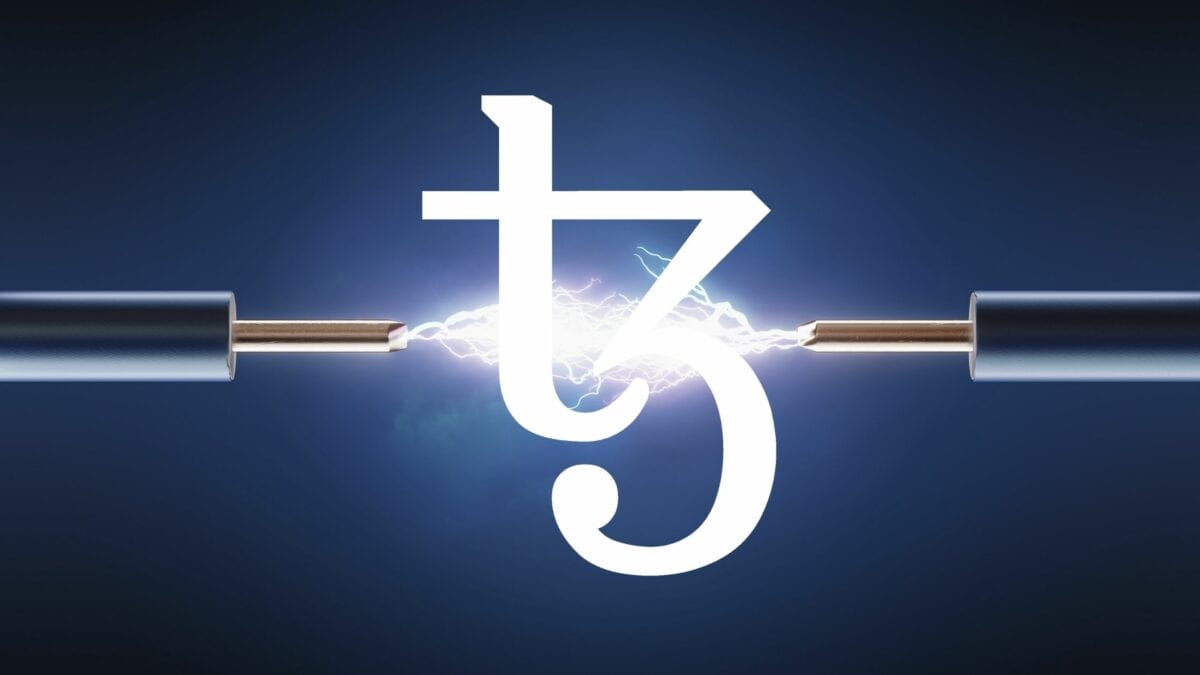 The Tezos price is range-bound, moving inside a $0.7 range with caps at $1.7 to the downside and $2.3 to the upper side.
At the time of writing (Dec 28), the XTZ price is up five percent on the last day of trading, but down five percent in the last week of trading.
Tezos (XTZ) Price Overview
Despite losses over the past week, odds of a recovery above $2.3 could be on the card considering the sharp reversal and soaking of bear pressure on Dec 24.
Moreover, as long as prices are trending inside the November 2020 trade range, the XTZ price could tear higher with lighter trading volumes. It is especially so if buyers overcome immediate resistance levels.
The first trigger for bulls is a rally past Dec 23 highs, breaking above the consolidation of the last few days ideally with above-average trade volumes. It might be the case now that volumes, despite the holidays, have been increasing. As such, the resulting impetus may be enough to pump prices above $2.1, sparking another wave of higher highs.
Tezos (XTZ) Market Movers
Tezos is a self-amending smart contracting platform designed to avert hard forks through a better consensus design. As in Ethereum, hard forks can have a negative impact not only on development only but on price.
Considering the stability in Tezos, it has, over time, picked up as a choice platform for some developments. Notably, in the second half of the year, the number of smart contract volumes rose.
Besides, smart contract calls, XTZ is one of the top-performing digital assets outside of ETH, only trailing DOT.
If H2 2020 leads, 2021 could turn out to be an exciting year for XTZ and the platform as a whole.
Meanwhile, upgrade Edo, an improvement that introduces Sapling—a privacy feature in Zcash, in smart contracts, and tickets for native permissions—now have supermajority support and will activate.
With privacy, Tezos will have an edge over ordinary smart contracting platforms whose transactions can be traced. Tickets, on the other hand, allow for easier smart contract interactions meaning better DeFi and DAOs.
Tezos Price Prediction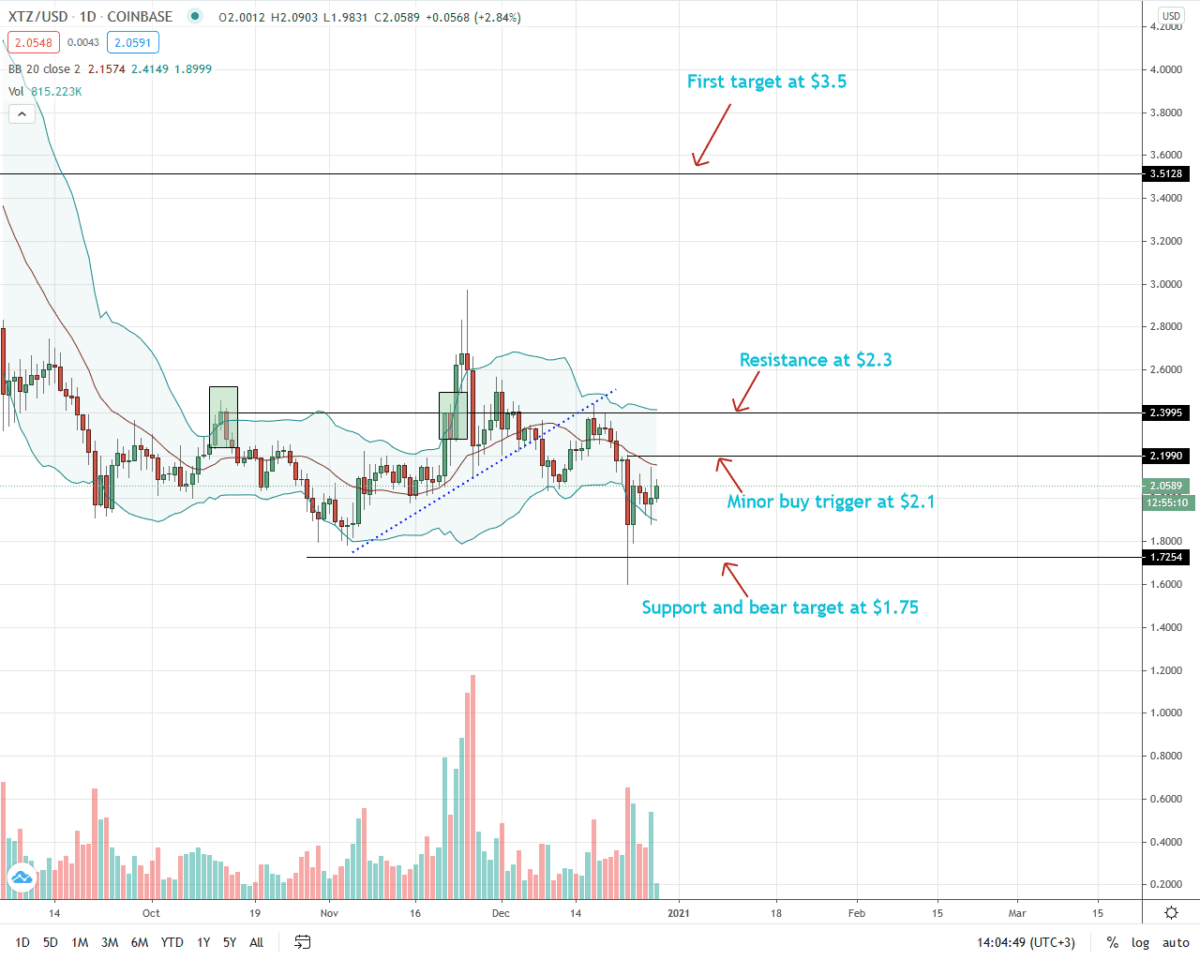 Albeit movement in narrow ranges, there is more demand for XTZ at spot rates considering the uptick in trading volumes.
At the time of writing (Dec 28), the XTZ price is up five percent on the last day and stable.
From the daily chart, that Dec 24 bulls soaked the selling pressure of Dec 23; keeping prices within a $0.70 range hints of possible support. It only applies as long as prices are trending above $1.71.
In the immediate term, a close above $2.18—Dec 23 highs, and the 20-day moving average, could trigger demand, driving XTZ prices back to $2.3. A break above this mark may see the XTZ/USD pair rise to Nov 2020 highs of $3.
The medium-term buy target is $3.5.
On the flip side, losses below $1.7 could see the XTZ price tumble to $1.4 or even sub-$1.
Disclaimer: Opinions expressed are not investment advice. Do your research.