In Brief
CoinMarketCap.com, the biggest crypto market website admits to providing inaccurate data to its users while aiming to further consolidate its services.
In a statement for Bloomberg.com, the company mentioned that there are concerns over the trading volumes inaccuracies coming from the 236 exchanges currently listed on their website.
In addition to the measures taken last year, Coin Market Cap aims to improve its services while including liquidity measures, hot and cold wallet balances, and traffic data for the exchanges listed on their website, according to the global head of marketing Carylyne Chan.
Carylyne also mentioned that the website plans on including as much information as possible in the following months. The final purpose will be for users to draw their own conclusions and "make arbitrary judgment calls".
The concerns are coming after last week crypto investment company Bitwise Asset Management engaged in an investigation of their own. The company mentioned that the CoinMarketCap.com data includes a large amount of fake and/or non-economic trading volume.
According to Bitwise, the data offers a mistaken impression of the true size and nature of the bitcoin market. From their research, the company managed to spot a $273 million authentic trading volume. The trading volume that CoinMarketCap.com reported from March 4th to March 8th, 2019 was $6 billion.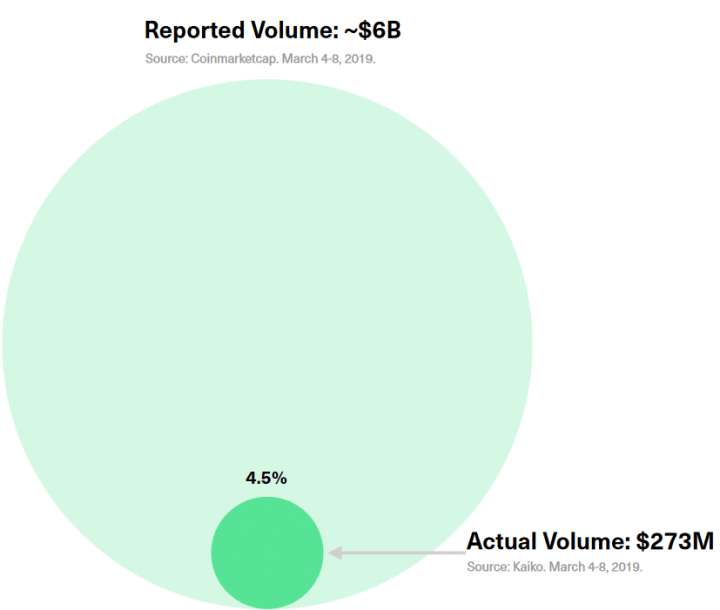 Bitwise also mentioned that only 10 of the 81 top exchanges are revealed to have a genuine trading volume. Earlier this month, CoVenture also released a statement aiming to help crypto traders spot fake exchanges.