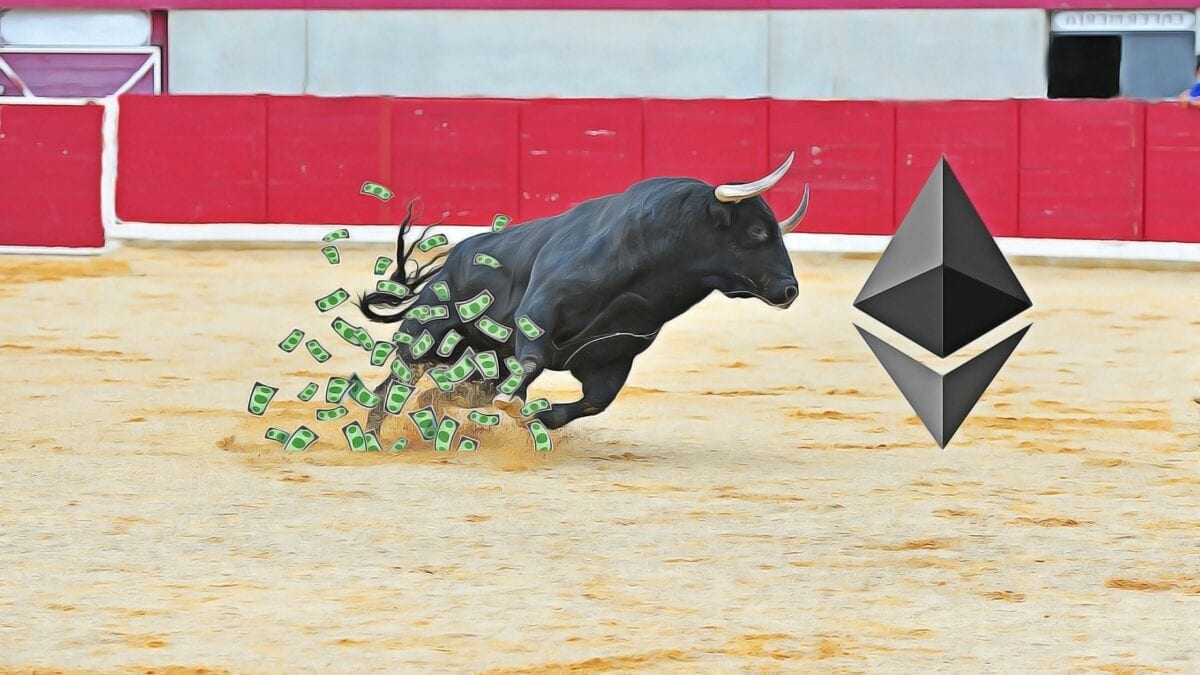 The Ethereum price, after a scare of early last week, is back to trend firm. Bulls are in control and may add to their longs in days ahead.
At the time of writing (December 14), bulls are paring losses and are almost at breakeven after the weekend's gains.
In the last week of trading, the Ethereum price is nearly stable versus the greenback, posting minor gains on the last trading day, according to trackers.
ETH Price Overview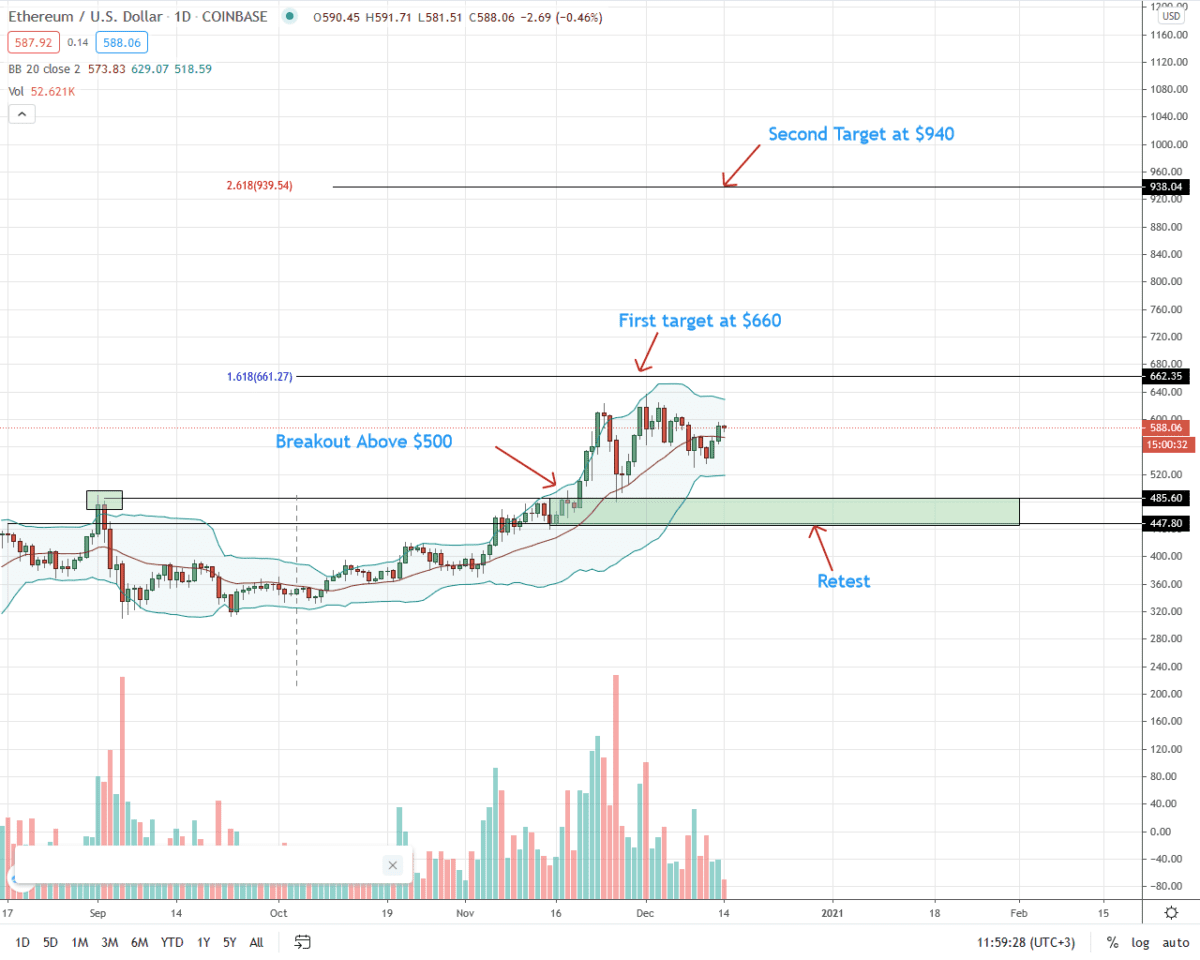 Overly, the trend is bullish, and every low is technically a loading opportunity for aggressive traders.
While there were blips early last week, the reversal of fortunes over the weekend marked the re-assertion from buyers that they are in control. At this pace, there could be an opening for more upsides above $600 if only buyers step up their ramp-up.
Immediate psychological support and resistance levels, in light of this snapback, will be at the December 9 low of $530 and $540 — December 1 high, respectively.
Any break above (or below) these levels could see prices rally towards $660—and even better $700, or slide back to the support zone of $480 and $500, respectively, in a retest back to September 2020 high.
Either way, a marker of determination from market participants will be high trading volumes. That will specify the immediate (medium-term) trajectory setting the ball rolling for either bulls or bears.
Ethereum (ETH) Market Movers
The success or failure of bulls is directly reliant on events from the fundamental front.
While the trend is clear, the rapidity of price movements above primary resistance levels depends on, among other things, on-chain factors, the adoption of the network, and in recent times, interest from big money.
Already, Grayscale is noting an uptick in investors choosing Ethereum over other digital assets, including Bitcoin.
The entry of, what the managing director of Grayscale said was "Ethereum only" investors, is a boost for not only ETH holders but ecosystem entities, like exchanges, who are now rolling out complex trading instruments.
Presently, Grayscale investors bought 365,560 ETH in the last month, re-emphasizing the demand from institutional circles. Generally, more investors are flocking to crypto. Besides ETH, accredited investors stepped up their purchase of high-value digital assets like BTC, XLM, and more.
Meanwhile, exchanges are taking advantage. For instance, the MXC exchange has launched the Grayscale Portfolio Index, a derivative product made up of ETH and other digital assets listed by Grayscale.
According to the exchange, the index is weighted by trading volumes, readjusted every 30 days. It is a diversion away firms using market cap but ultimately, the index is useful for investors seeking easy diversification.
Ethereum Price Prediction
The uptrend is firm but range-bound.
Aforementioned, buyers are flocking back, paring losses of early last week.
From the daily chart, the path of least resistance is up. Since the Ethereum price recovered after dropping below the 20-day moving average, aggressive traders can find an opportunity to load up on dips.
The firmness of the uptrend, however, is questionable. Accompanying gains over the weekend were green bars with comparatively low trading volumes compared to those of December 8 to 11. Therefore, if buyers are in control, a surge past $640—December 1 highs ought to be with high trading volumes exceeding those of November 26 (Coinbase data). In that case, the first buy target will be $660, the 161.8 percent Fibonacci extension level of the July to August 2020 trade range.
Losses below $530 will confirm losses of late November and could force prices back towards the $480 and $500 support zone.
Disclaimer: Opinions expressed are not investment advice. Do your research.