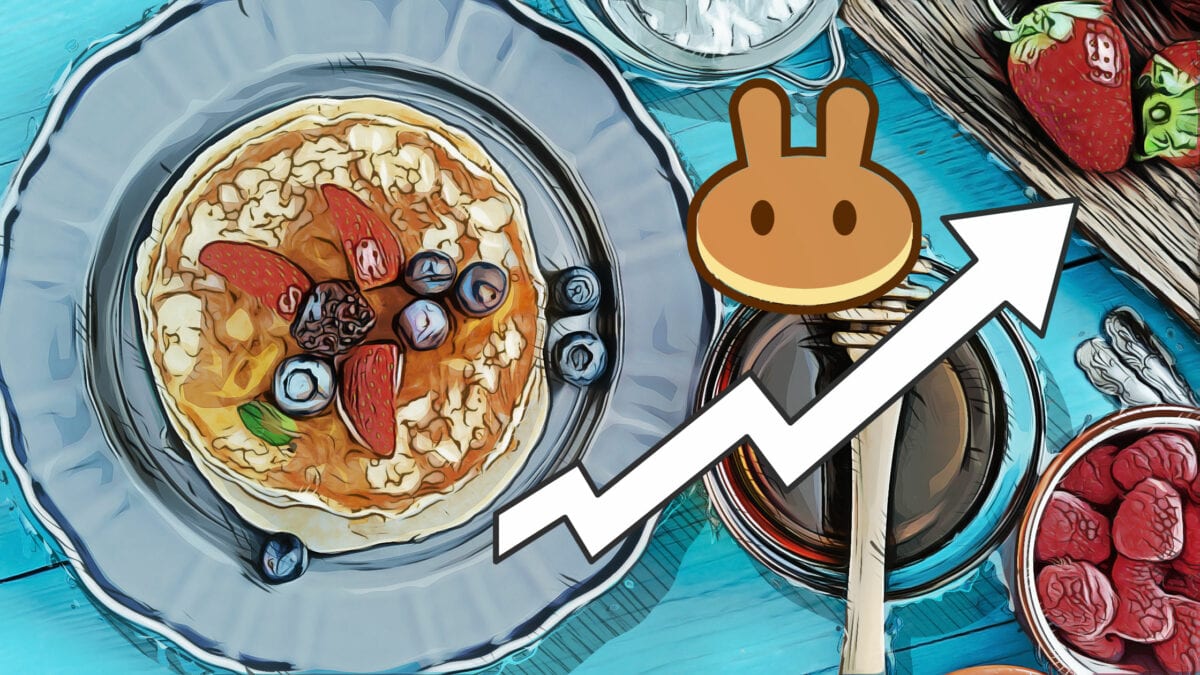 Cryptocurrency and token exchange has been through and evolution.
This flexibility bodes well for traders who now don't have to register, submitting sensitive personal details and projects that don't have to pay high listing fees.
PancakeSwap is one of the most active DEXes in DeFi. Launching from the Binance Smart Chain (BSC), it is the pulse of all swapping activities in the burgeoning ecosystem.
PancakeSwap Market Overview
At the time of writing, CAKE—the governance token of PancakeSwap—is stable on the last trading day, adding 12 percent week-to-date at the back of decent trading volumes.
The token is presently changing hands at around $14, while trading volumes are up 44 percent to around $288 million on the last trading day.
Most importantly, CAKE prices are bottoming up after sinking more than 80 percent of 2021 gains.
CAKE prices could recover depending on the level of support and buyers' confidence; even expand to$43 in a buy trend continuation pattern.
However, this depends on how CAKE/USDT prices react at the middle BB and $20—a round number.
A sharp, high volume close above this level may mark the beginning of a new wave of demand, lifting CAKE to new H2 2021 highs.
PancakeSwap Market Movers
PancakeSwap, as aforementioned, is one of the most active DEXes in BSC. A fork on Uniswap, the project leverages several benefits on the BSC.
One of them is the scalability of the base layer that subsequently pushes transaction fees to manageable levels. This way, traders can confidently swap tokens, even provide liquidity or participate in other complex DeFi operations without worrying about their racking up high transaction fees.
The more Ethereum becomes prohibitive—on rising demand and the failure to timely implement Layer-2 and other fee reducing solutions—more projects will prefer the BSC. The more there are DeFi protocols on BSC, the higher the chances of their listing on PancakeSwap, directly benefiting CAKE.
Meanwhile, CAKE emissions remain one of the lowest. On July 2, the PancakeSwap community voted to reduce CAKE emissions per block.
The lower the supply is while demand remains as it is, the more CAKE bulls find support. This builds a case for traders to retain a bullish picture.
Besides emission reduction, more CAKE tokens are being burnt:
How do you feel about those PancakeSwap price predictions?
PancakeSwap Price Prediction & Technical Analysis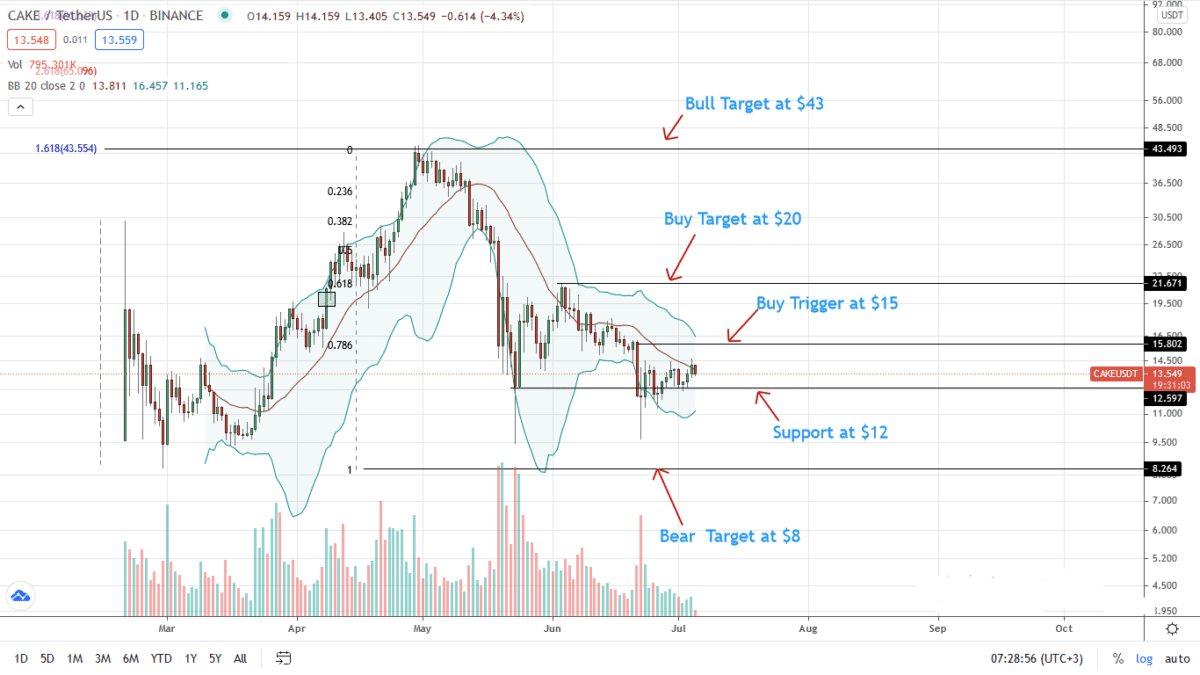 CAKE is up 12 percent in the past trading week, is stable percent on the last day.
From the daily chart, CAKE/USDT prices are bottoming up, bouncing from around $12. Bullish as it may, CAKE/USDT prices are still inside the June 21 bear bar.
Therefore, while risk-on CAKE traders may be eager to buy the dips, risk-off traders can wait for a close above $15. This breakout should, technically, be with high trading volumes. In that case, CAKE/USDT may race to $20 in a buy trend continuation pattern.
On the reverse side, losses below $12 open up CAKE to $8 as bears press lower in line with the trend definition of May and June.
Disclaimer: Opinions expressed are not investment advice. Do your research.