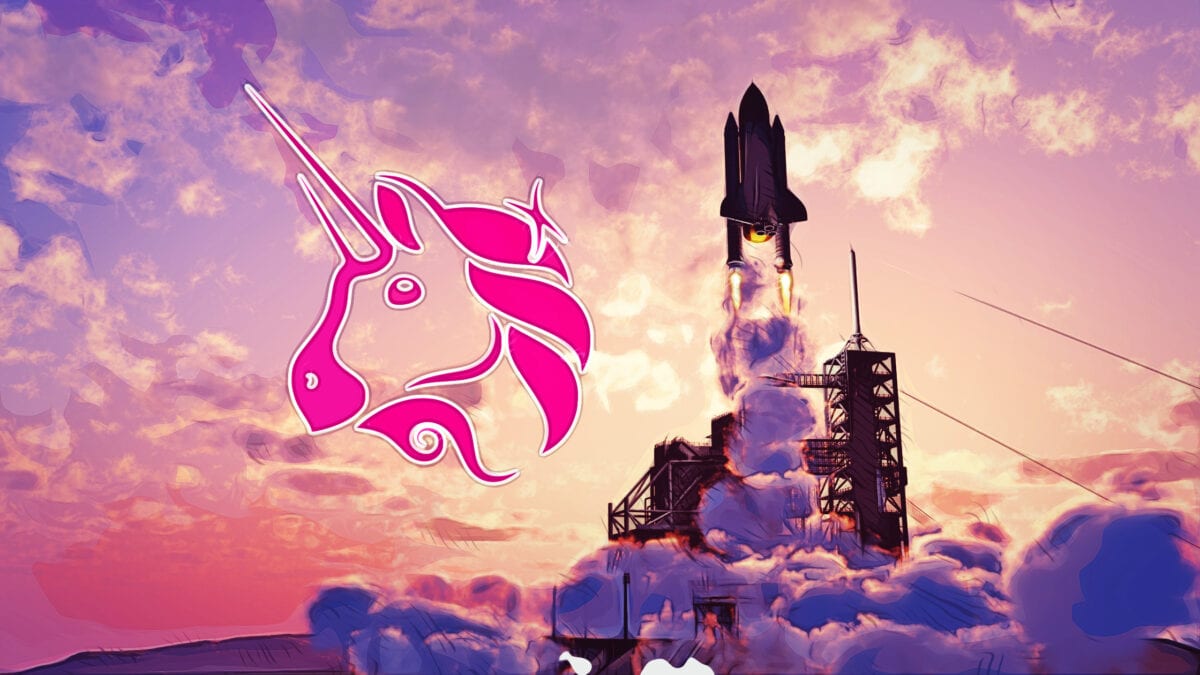 Uniswap is synonymous with trustless trading and the exchange of a variety of Ethereum-based ERC-20 tokens.
The DEX has evolved over the years to be the largest globally, helping transact over $100 billion since launch.
Of note, it gained prominence after launching its governance token, UNI, in Sep 2020.
As of writing on April 26, the UNI token is trading at $32 with a market cap of $9.3 billion.
Uniswap Market Overview
The project's fundamentals are firm.
Technically, traders – despite the recent crypto cool-off, expect higher highs in the days ahead.
Presently, the UNI price is trading at $32, adding five percent on the last day and unwinding losses of the previous week of trading.
Of note is that UNI is posting gains against BTC, adding roughly 10 percent week-to-date.
Meanwhile, although traders are optimistic, participation has been tapering on the last day.
The average daily trading volumes fell to $1 billion over the week, falling 19 percent in a correction.
There are several explanations for this.
On the one hand, the reduction could be because of low participation being a weekend when liquidity is thinner. On the other end, traders are cautious after slides of last week, where most assets unexpectedly dipped.
Uniswap Market Movers
Aforementioned, Uniswap leads in its category as a go-to swapping platform.
However, what's interesting is the planned transition and upgrade to v3.
Uniswap v3 introduces a range of benefits for the end-user, a DeFi trader put off with hefty transaction fees.
In preparation for the mainnet launch on May 3, Uniswap v3 contracts have been deployed to four Ethereum test networks.
During this test period, users will trial the new multiple fee tiers feature and the new AMM bonding curve, among other features.
Analysts expect a new suite of DeFi products to launch after v3 goes live:
As Uniswap opens up more opportunities and possibilities, odds of UNI prices edging even higher is on the cards:
Meanwhile, Google searches for Uniswap is at a new all-time high:
Also, Uniswap's weekly trading volumes rose above $10 billion for the first time, Hayden Adams has announced:
Uniswap Price Analysis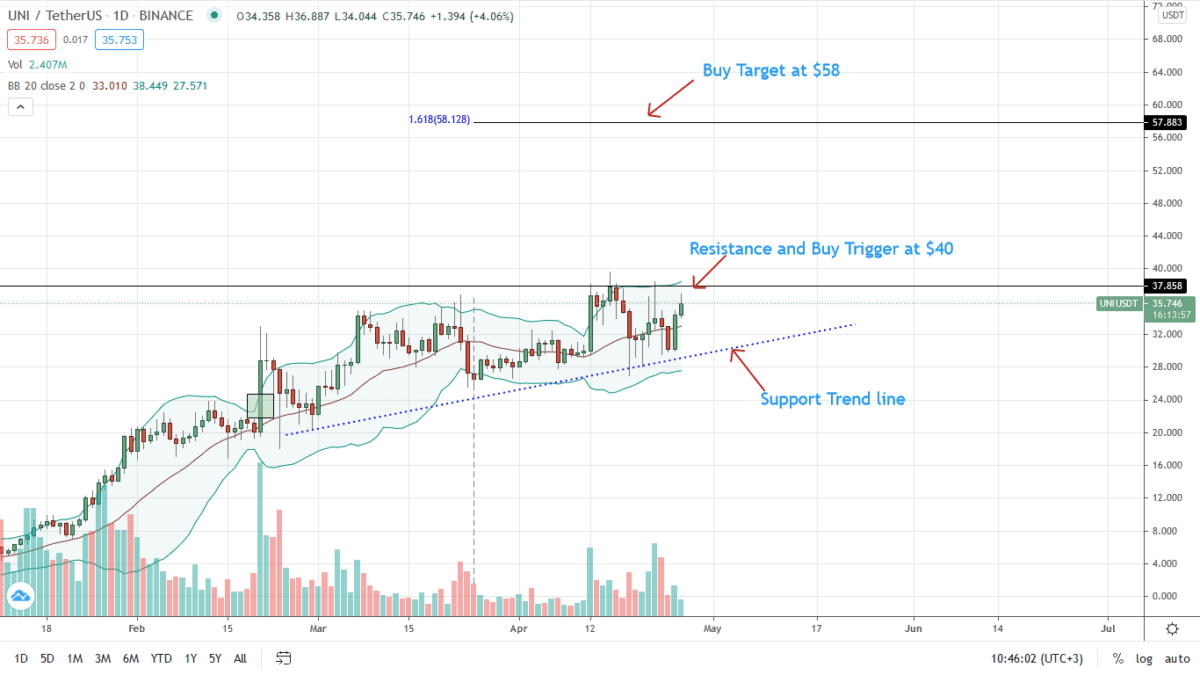 The UNI price remains in an uptrend, consolidating within a $15 zone with caps at $25 and $40, respectively.
There is a double bar bullish reversal visible in the daily chart, yanking UNI/USDT price action back to consolidation. Notably, UNI/USDT is still within April 18 bear trade range—a net bearish from an Effort-versus-Result point of view.
Dips below $25 could see UNI prices dump to $20—or worse, in confirmation of April18 losses.
On the more optimistic side, gains above $40 could see UNI prices soar to $58 in a buy trend continuation of Q1 2021.
Chart Courtesy of Trading View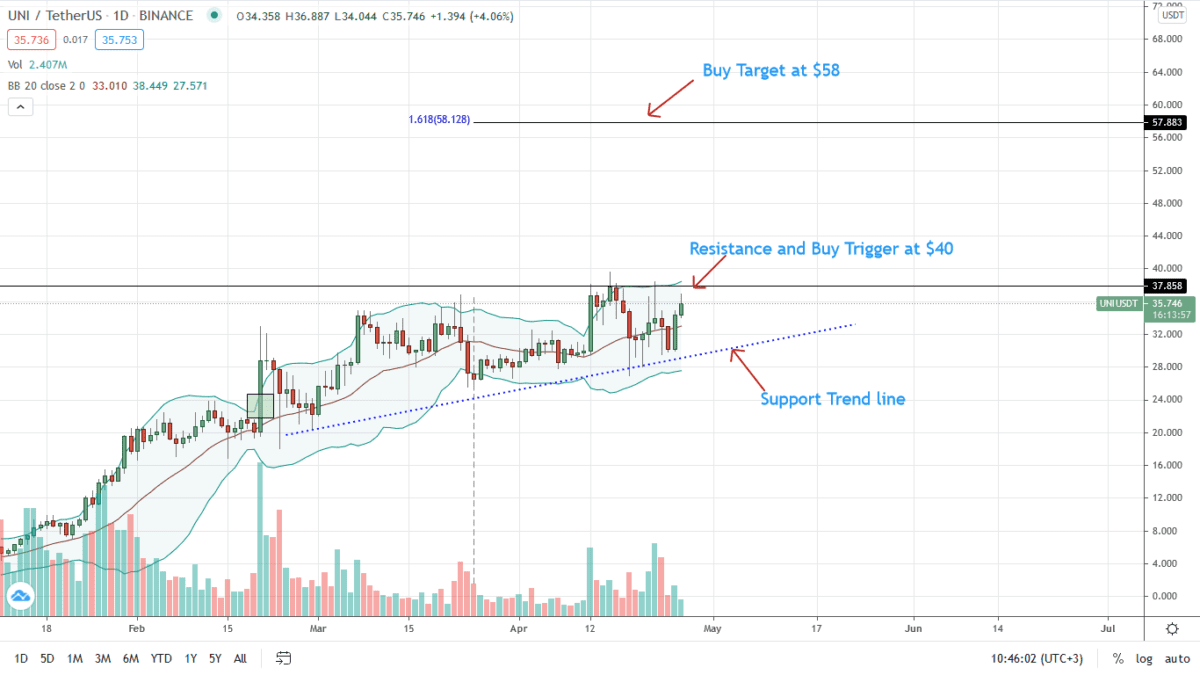 Disclaimer: Opinions expressed are not investment advice. Do your research.