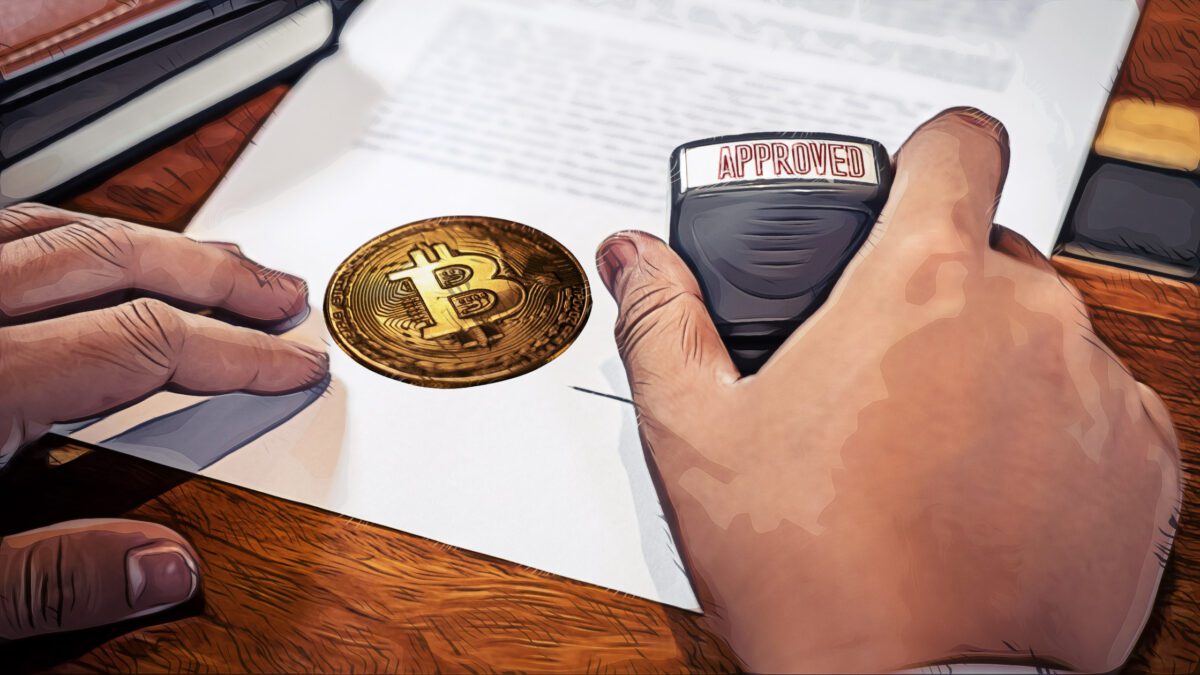 After more than eight years of waiting, the first Bitcoin Futures Exchange-Traded Fund (ETF) will debut today, October 19, 2021.
Today's event will enter the memos of crypto as the day a once periphery and doubted "nerd" project evolved to be an accepted asset class in the sophisticated U.S. financial markets.
The U.S. SEC—after years of dismissing Bitcoin and crypto– gave the green light to ProShares.
On October 15, Friday, the applicant filed for an amendment of its prospectus meaning it's Bitcoin Strategy ETF would begin trading today—like a stock using the ticker symbol BITO.
Notably, the ETF wouldn't be tied directly with the Bitcoin price. Instead, the product is linked to Bitcoin Futures price—a derivative. Therefore, although the approval is a landmark for the crypto scene, the product isn't a "pure" Bitcoin ETF as you would expect.
However, it is still also worth noting that the SEC Chair, Gary Gensler said pivoting away from an ETF directly tracking the price of Bitcoin to a Bitcoin Futures index offered an easier path to approval.
With Bitcoin ETF now available in the U.S., it would mean institutions have a line for crypto exposure, boosting Bitcoin's stature and prices. The Bitcoin Strategy ETF stock would be available for trading at regulated hours. This way, pension funds, and other regulated institutions would legally have a way of indirectly investing in BTC, diversifying their portfolio.
Even so, there are concerns that the management fee would be above rate, at around one percent, not the standard 0.71 percent in other traditional ETF products. Accordingly, analysts point out the product would therefore appeal to long-term investors.
Meanwhile, Grayscale Investment now plans to adapt, revealing that they are close to converting their Bitcoin Fund into a Spot ETF. Unlike a Bitcoin Futures linked ETF, Grayscale Investments' would be backed by actual units of BTC.
At press time, coin trackers show that the BTC price is firm at over $62k.