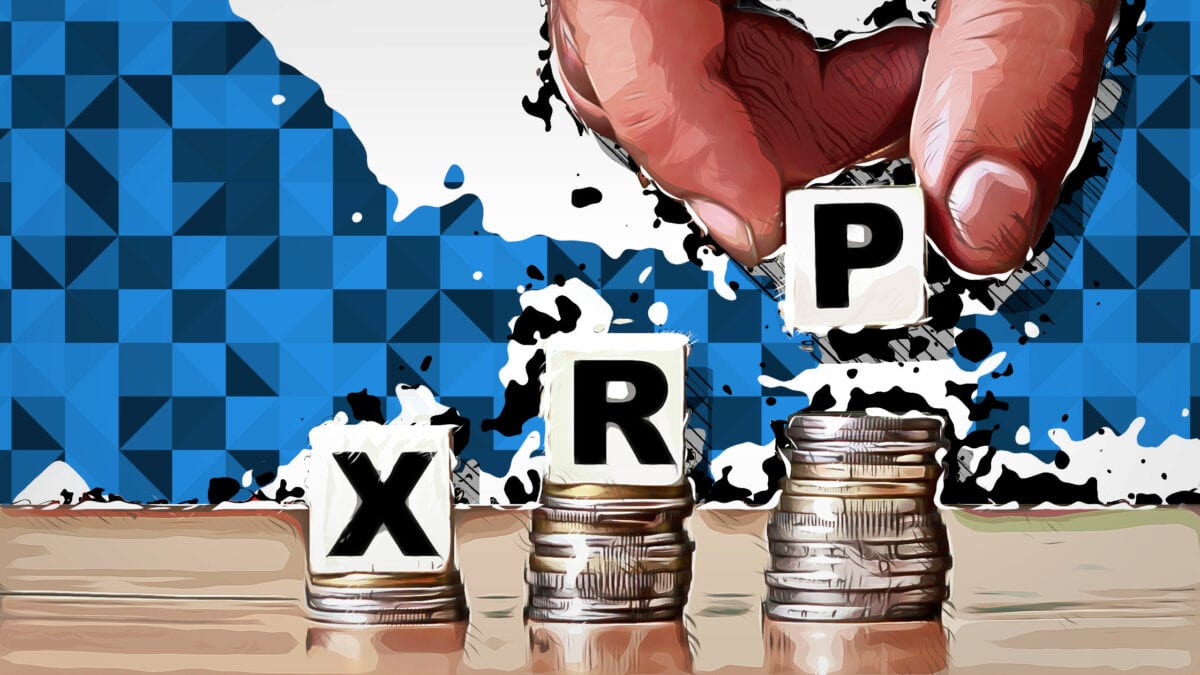 After a suppressed January 2021, the Ripple price is back on track syncing back with November 2020 gains.
The Flare Network inspired FLR token airdrop was followed by rapid depreciation following the SEC lawsuit.
SEC claims Ripple executed an illegal crowdfund, raising $1.3 billion by selling unregistered securities in XRP.
As of writing on February 1, the XRP price is up above $0.58, adding 111 percent in the last week of trading as bulls are bent on reversing steep losses of late December 2020.
Accompanying the upswing seen over the weekend are above-average trading volumes, surging 11 percent, according to trackers.
This is a mark of bulls and possible continuation in a snap back to the November 2020 trend.
Ripple Price Overview
The XRP/USD price is bottoming up after sharp losses of late December 2020.
Prices nearly doubled over the weekend, reversing Dec 23 losses in what promises to be the beginning of an uptrend after an extended compression of January 2021.
Notably, losses of late December 2020 saw the XRP/USD price plunge to H2 2020 lows. Therefore, from candlestick arrangements, prices may retest Dec 2020 highs of $0.78 if buyers step in, pressing the buying pedal.
The $0.40, or the highs of the Dec 23 conspicuous bear bar, is the immediate support. On the lower end, if sellers press lower, correcting the over-valuation in lower timeframes, prices may contract to $0.35 in a retest before buy trend continuation.
On the other hand, if there are higher highs and bulls flow back, pushing prices above $0.65, the coin could retest $0.78, 2020's high.
Ripple (XRP) Market Movers
Triggering FOMO could be Ripple lawyers' filing their preliminary legal response to the SEC's complaint.
In their view, no other country classifies XRP as a security. The agency is at odds with its counterparts in the US—specifically FinCEN and other regulators in the G20 markets, including Japan.
According to Ripple—whose lawyers formerly worked with the SEC, they are setting the record straight, correcting many misconceptions and contradictions from the SEC.
Under the Freedom of Information Act, lawyers are asking for documents to analyze how the agency determined how ETH evolved from being a security to a utility.
Analysts are confident that the resolution of this trial would provide clarity to the industry. It will also sync well with Ripple's plan of pushing for On-Demand Liquidity (ODL) adoption in 2021.
This may be delayed for now since the SEC alleges XRP is a security. Therefore, no bank, some of which complies with US regulations, will want to be associated with ODL and Ripple until there is regulatory clarity.
Ripple Price Prediction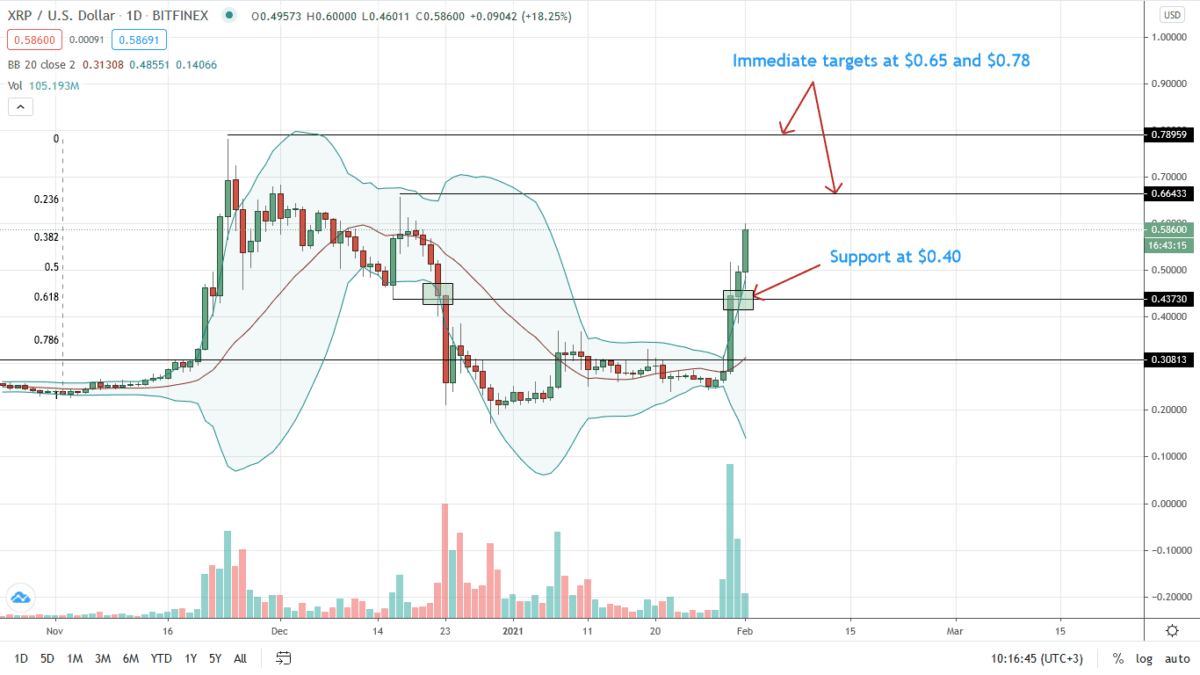 The XRP/USD is bullish. On the last day, the XRP price is up a massive 32 percent.
With buyers flowing in, trading volumes are up seven percent on the last day, and prices edging higher. Technically, every low should be a buying opportunity for traders.
Notice that the Jan 2021 horizontal consolidation formed a squeeze. The breakout above $0.30 with record participation on Jan 30 unwinding losses of Dec 23 and Jan 31 confirmation completes a three-bar bullish reversal pattern.
Therefore, bulls' immediate target is $0.78—2021 high if they continue to press higher with increasing trading volumes.
Disclaimer: Opinions expressed are not investment advice. Do your research.