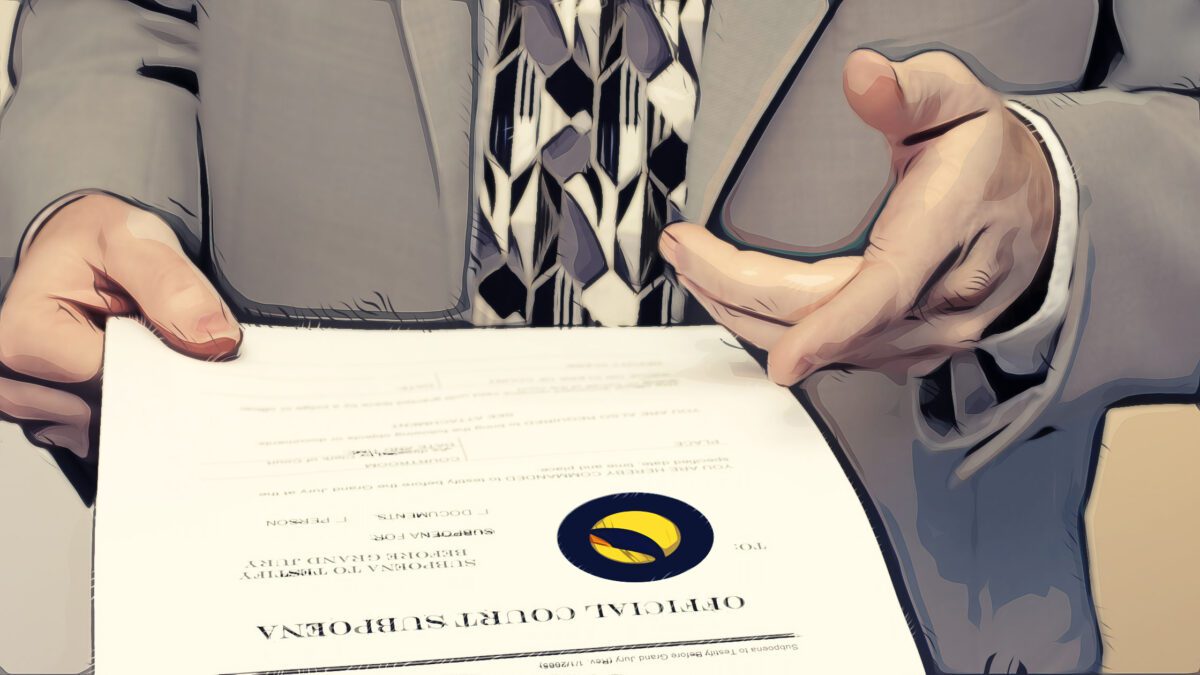 The SEC is on a perpetual prowl with eyes set on the crypto market. After multi-million settlements with project co-founders, celebrities, and individual startups, the agency isn't settling.
They are tussling with Ripple lawyers at present—and they might lose—but before they yield, reports indicate that the regulator's representatives served a subpoena on Do Kwon, the co-founder and lead of Terraform Labs, which is building the high flying Terra blockchain.
Guess Where the SEC Got up With Innovator?
After exiting the elevator–just when Do was about to present at the Messari Mainnet cryptocurrency conference in New York on September 20.
There were witnesses, as you would expect given the status of Terra and the brilliance of Do, and one of them happened to the founder of Indiegogo, Slava Rubin.
He couldn't help but tweet:
A subpoena typically summons the recipient of the order to attend court and do a deposition.
Terra is doing a fantastic job. For what they plan on the multi-trillion-dollar payment system, the project has emerged as one of the top-performing assets in DeFi.
At the heart of the platform's operation are the Anchor and Mirror protocols. These are intertwined with Terra's algorithmic stablecoins. Specifically, Mirror is a protocol for creating synthetics.
Now, here is a plot twist.
Terraform Labs Sues the SEC
Kwon did acknowledge the court order. However, he and Terraform Labs think the subpoena was improperly issued and served in public, in front of everyone.
They are convinced the SEC failed to keep their investigation of their Mirror protocol confidential.
Worse, the team said the server did issue the order when Kwon was about to make a scheduled presentation that wasn't related to the Mirror Protocol.
There have been no comments from the agency. Still, this will make for another interesting legal fight. Already, the SEC is on a crusade against synthetics—the building blocks of DeFi, asserting that they are unregistered securities.
Currently, LUNA is changing hands at $43, stable on the last trading day.
Reference: