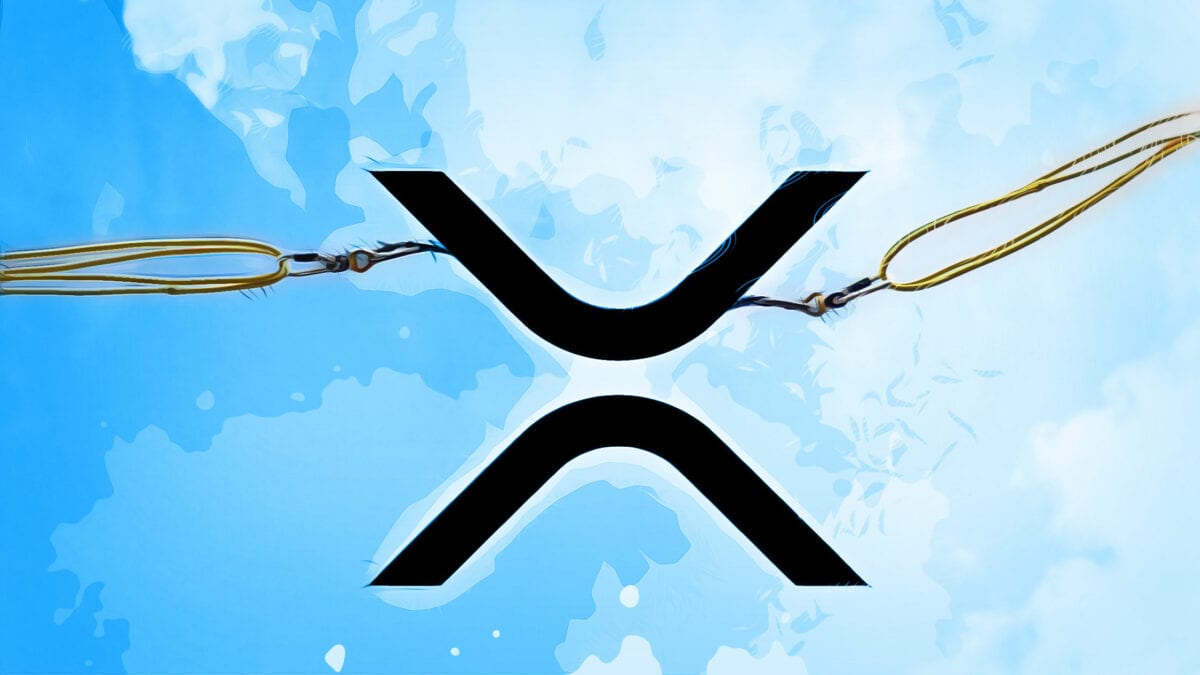 The XRP price is stable on the last day and week, posting losses against the greenback, Bitcoin, and Ethereum.
As of writing on March 16, XRP is changing hands at $0.45, losing five percent week-to-date, under pressure from bears from a top-down approach.
Overly, the path of least resistance is undefined, with bears appearing to be in control from volumes analysis. However, the uptrend set in November may hold, especially if prices continue to range as bulls soak in sell pressure.
Participation is within range, optimum in the last week of trading. On the previous day, the average daily trading of XRP fell 10 percent to $2.5 billion. In total, 5.9 billion XRP changed hands across different ramps, indicating support despite the ongoing SEC case.
XRP Price Overview
The XRP price remains in range, influenced by various factors, including supportive fundamentals in the past few days.
From a top-down approach, XRP/USD buyers are in control as prices consolidate horizontally with caps at $0.40 on the downside and $0.65 on the upside.
Notably, relative to the two defining bars of Feb 1 and 22, participation is lower.
Accordingly, for a clear uptrend to develop, either XRP prices must surge above $0.65 in a buy trend continuation pattern, or bears take over, reflecting losses of February 1, driving prices below $0.40—in a breakout.
As it is, the consolidation, therefore, can either prove to be a distribution or an accumulation, with catalysts being news streams from the SEC-Ripple case.
Buyers expect a moonshot above Nov 2021 highs of $0.78 towards $1 and above, especially if Ripple wins the case—opening up opportunities for XRP.
Ripple Market Movers
Ripple plans to disrupt remittance using blockchain technology.
Its solutions appeal to both XRP holders and financial institutions needing superior messaging—xCurrent and xVia. The On-Demand Liquidity (ODL)—relies on XRP, has use among some payment processors.
Since XRP is key to ODL, if central banks adopt the coin as a bridge via XRPL, its valuation could drastically soar:
The XRPL is reliable, being in operation since 2012:
Following the SEC case and MoneyGram's denial that it didn't use XRP for fund transfer, Ripple has ended their partnership. Ripple, according to reports, paid MoneyGram for the money transfer firm to use the ODL in key payment corridors.
Meanwhile, Bradley Garlinghouse, the CEO of Ripple, continues to call for more crypto regulations in the United States. He says the absence of defining laws place U.S.-based firms at a disadvantage. The outcome of the SEC-Ripple case will, nonetheless, be definitive of the country's crypto space.
Nearly 11 months after Ripple and Brad Garlinghouse sued YouTube for XRP-related scams where impersonators stole millions of dollars, the two have agreed to work:
There is confidence that the new SEC chair, Gary Gensler, might withdraw their case against Ripple. With more plaintiffs joining a class-action suit, claiming they didn't buy XRP as an investment contract but a utility, expecting no profits, more analysts think the case is misguided.
XRP Price Analysis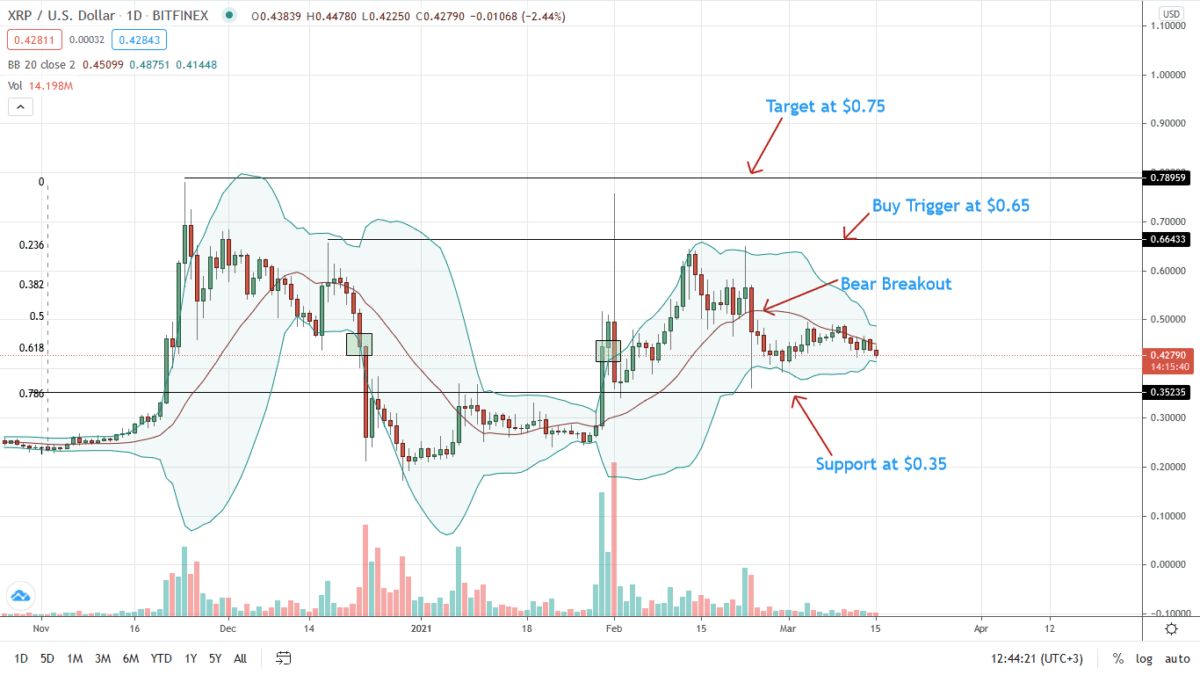 The XRPprice remains under pressure but bullish, technically and fundamentally.
From the daily chart, the path of least resistance is upwards—from a top-down approach but indeterminate in the immediate term.
Technically, bears might be in control since prices are ranging inside February 23 bear bar. In this regard, from a volume analysis point of view, sellers might have a chance.
However, a close above $0.50, confirming March 4 gains, might spur XRP bulls. Here, the XRP/USD price might expand, reversing losses of February 23, further opening up the XRP price to $0.65 in the medium term, an opportunity for aggressive traders.
Conversely, a high-volume close below $0.40—February 22 lows may force a slump towards $0.20, reflecting losses set in motion by the inverted hammer of February 1.
Disclaimer: Opinions expressed are not investment advice. Do your research.