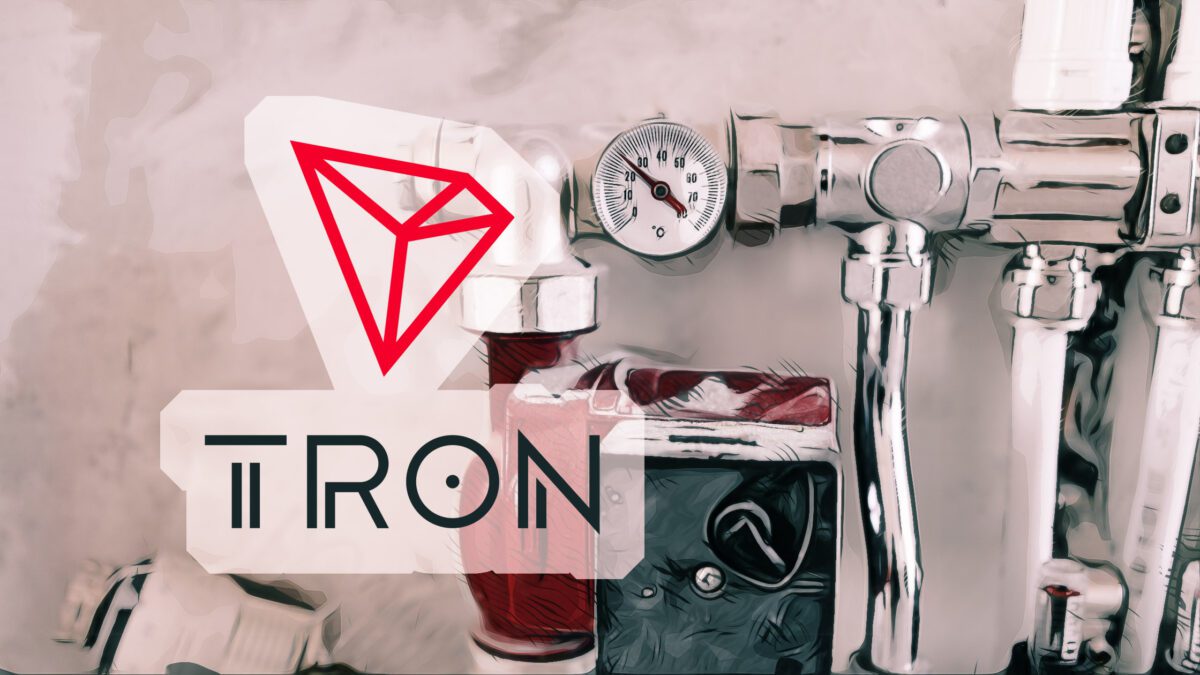 The crypto market has not been kind to HODLers, especially Tron.
A glance at the market cap leaderboard indicates how TRX and Justin Sun's project has been fading, gradually diminishing from the top-10, and now from the top 20.
Indeed, value erosion is a concern for traders and project investors.
Still, some positives can be picked from Tron and could be triggers for investment.
Tron Market Overview
Technically, TRX has been relatively firm, soaking selling pressure, unlike most DeFi projects that sellers obliterated in May and June 2021.
TRX prices are still down over 70 percent from the H1 2021 peaks at the time of writing.
The major takeaway, despite lower lows, is the absorption of the selling deluge and the resilience of bulls of June 22 and 23.
Looking at candlestick arrangements in the daily chart, the TRX bull bar of June 23 is yet to be confirmed, even after a follow-through at the tail-end of June.
Therefore, the retracement from $0.07 to spot levels could, therefore, especially if $0.05 holds, be the catapult for a possible breakout above $0.07 towards $0.17 in the upcoming sessions.
A bullish bar printing from spot rates effectively marks May and June lows as bottoms and possibly a signal for a buy trend continuation.
Tron Market Movers
Several fundamental reasons support this view.
For one, despite sliding valuation, Tron is one of the earliest smart contracting platforms.
The platform is compatible with Ethereum and is popular with gaming and gambling dApps. Adopting providers are attracted by Tron's scalability, low transaction fees, vibrant ecosystem, and support from the Tron Foundation.
Beyond gaming, Tron's DeFi is also growing. Just DeFi, a financial dApp that offers several solutions, is one of the most active.
At the time of writing, the protocol manages over $5.5 billion of digital assets. On the other hand, all DeFi dApps in Tron controlled over $7.3 billion.
Amid this expansion, JustSwap has exponentially grown in recent days. The dApp now manages over $1.3 billion, allowing for fast and cheap swapping of Tron TRC-20 assets.
In addition to DeFi, Tron continues to burn TRX, propping prices. The hard cap limitation has been removed from the initial 100 billion TRX, necessitating the introduction of coin burning as an intervening measure in light of the resulting inflation.
Tron Price Analysis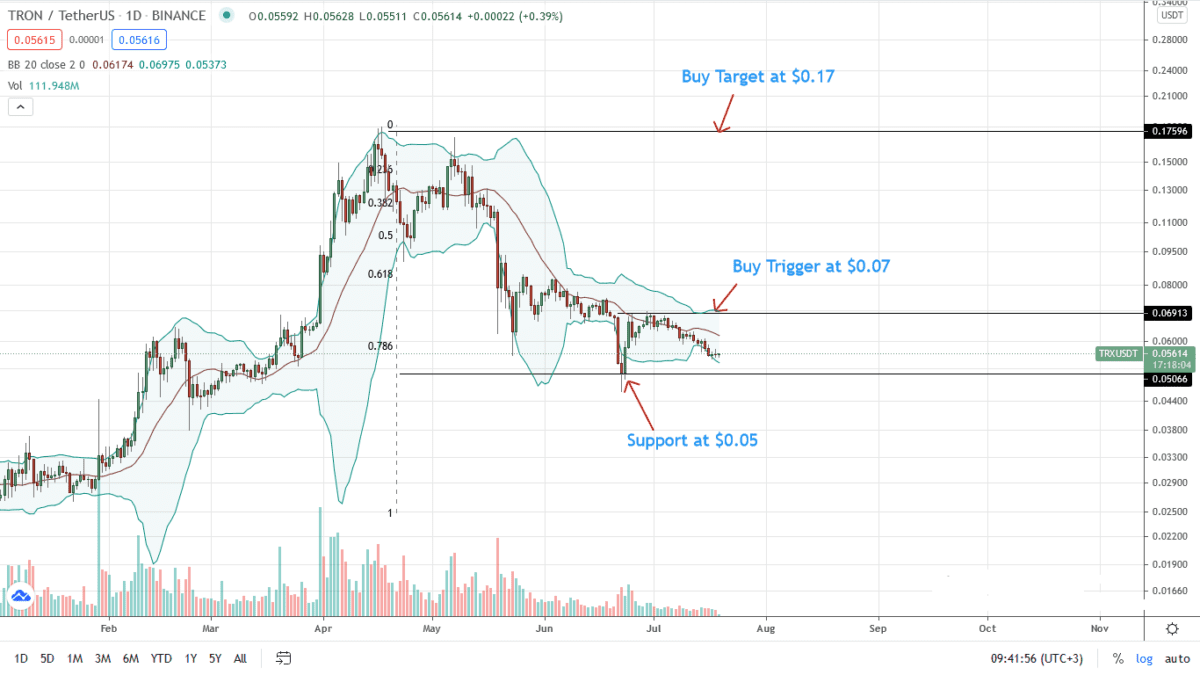 TRX/USDT prices are under pressure, reading from candlesticks in the daily chart.
Even though there are a series of higher highs relative to the lower BB, the failure of buyers to follow through on June 22 and 23 gains could be bearish.
Still, there is hope for TRX bulls, especially if $0.05 continues to hold and bears aren't successfully reversing June 23 bulls.
From an Effort-versus-Result perspective, this resilience supports optimistic bulls targeting $0.07.
In the intermediate term, every low, at present, could be a loading opportunity for aggressive TRX/USDT bulls targeting $0.07.
On the flip side, losses below $0.05 will signal a bear trend continuation of May and June, potentially forcing TRX back to $0.02—H1 2021 lows.
Disclaimer: Opinions expressed are not investment advice. Do your research.