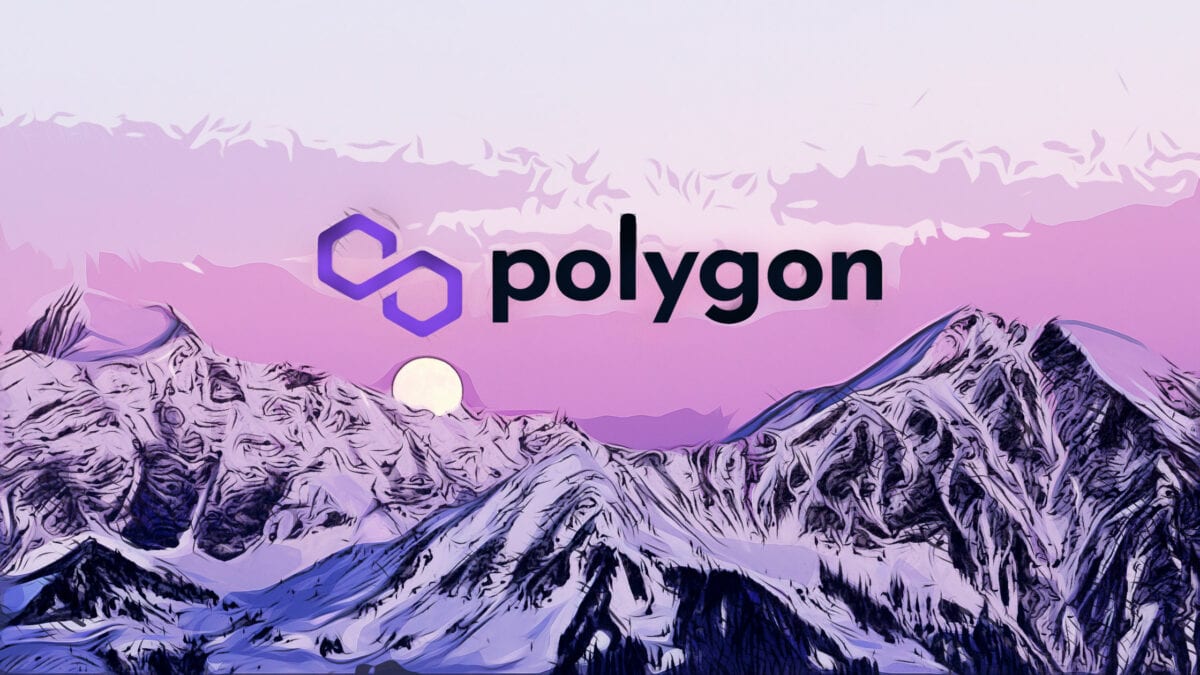 Not surprisingly, looking at the Polygon price analysis, the MATIC price is relatively resilient and impressively absorbing sell pressure. Across the board, crypto assets are crumbling under the effect of determined sellers.
It is not clear how aggressive bears are and how long the mauling will be.
However, what's evident is, it would take much effort to reverse prices from spot rates, aligning them to the Q1 2021 trade range.
Most crypto assets are deep in red.
However, MATIC/USDT losses are not as profound. If anything, MATIC prices are waving around the coin's all-time high.
Polygon Market Overview
MATIC losses are contained, thanks in part to the network's value proposition.
Traders are desirous of cheap transactions. Polygon has what it takes to relieve the Ethereum blockchain, driving down the cost of doing business in the trustless and one of the most adopted layers.
MATIC prices are oscillating above $1—a psychological support level—and inside a descending wedge from the daily chart. The middle BB, on the upper end, acts as the immediate, flexible resistance trend line.
For the uptrend to be firm, MATIC/USDT must float above $1 and within May 24 trade range, absorbing relentless sell pressure of May 19.
Most notable, amid this series of lower lows, are shrinking trading volumes. This may offer support for Polygon bulls in the short term.
Nonetheless, a close above the middle BB ought to be with rising participation, ideally with a wide-ranging candlestick, signaling the entry of buyers.
Polygon Market Movers
Polygon is interoperable with Ethereum.
As such, it allows projects to build dApps on the network, promising lower transaction costs, scalability, and security from Ethereum by incorporating Layer-2. At the same time, it offers infrastructural support for dApps.
With Layer-2, the off-chain bundling of transactions without jeopardizing transaction validity is viewed as one means of making Ethereum scale.
Estimates reveal that Polygon has over 350 projects building on the network, helping push down Gas costs in Ethereum. At the same time, Polygon secures over $6.5 billion of different assets for DeFi protocol running on its rails.
For their grand plans and scalability, Mark Cuban—the billionaire entrepreneur—said the Polygon is "destroying every other crypto." He has since invested in Polygon without disclosing the amount believing that the project could be a clear winner.
Polygon Price Analysis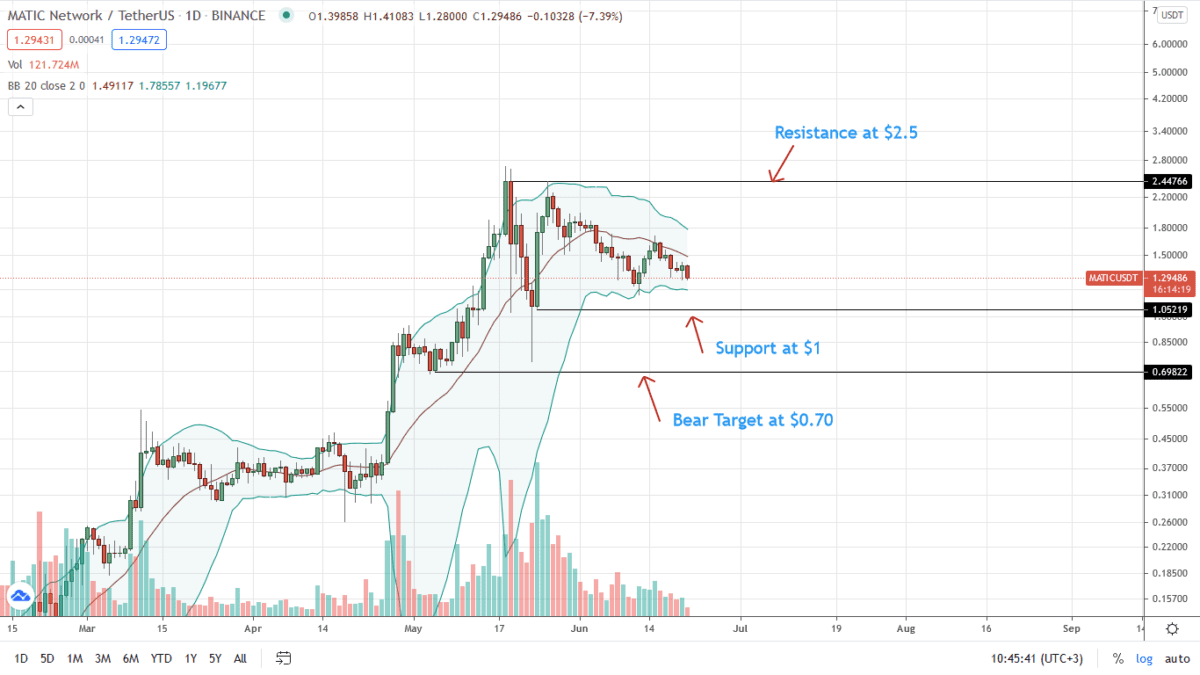 Polygon prices are up 60X year-to-date.
At the time of writing, the coin is outperforming BTC and ETH. Specifically, the coin is up 13 percent versus ETH on the last week of trading.
The good news for buyers is that MATIC/USDT prices are steady above $1 and inside the descending wedge.
Technically, this may provide an opportunity for aggressive MATIC bulls, loading the dips. As long as $1 holds, the immediate buy target is May 2021 highs of $2.5.
On the reverse side, if bears take charge, forcing MATIC/USDT below $1 and multi-month trend line (visible in the weekly chart), prices may crater to $0.70 and later $0.30.
Disclaimer: Opinions expressed are not investment advice. Do your research.