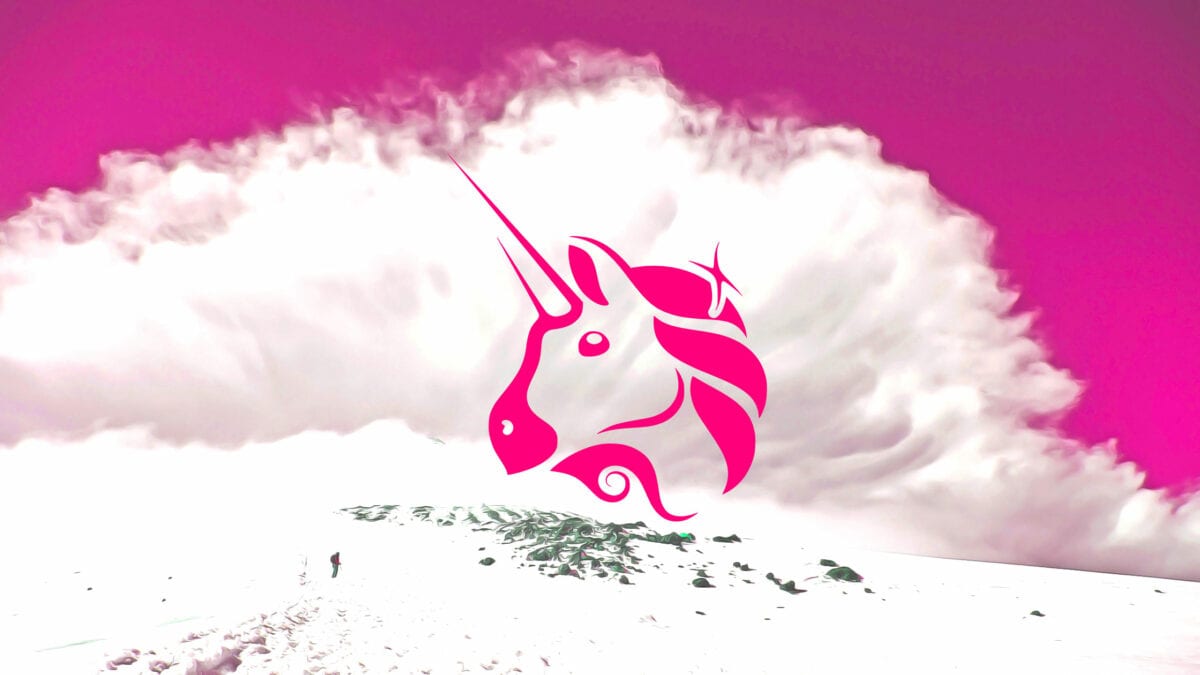 Week-to-date, Uniswap (UNI) is down 10 percent, adding 10 percent on the last day against the USD. However, the technical analysis of Uniswap shows it is at break-even against ETH and BTC in the past 24 hours.
Meanwhile, trading volumes are up, suggesting confident bulls. On the last trading day, UNI trading volumes rose 44 percent to around $396 million.
Uniswap (UNI) Market Overview
Brutal as sellers may be in the last weeks, there is a ray of hope for bulls.
Admittedly, a close above $30 and the middle BB would likely trigger demand, lifting UNI to new levels, even $40 in what would be a welcomed buy trend continuation pattern.
Nonetheless, ambitious as this may be, bulls must anchor their supports for a solid upthrust. Presently, UNI prices are trending lower.
The good news is that the contraction is with relatively low trading volumes viz-a-viz gains of late May 2021.
At the same time, recent UNI/USDT price losses are within gains of May 24 to 26. From an Effort-versus-Results perspective, this points to bulls, a reason that could partly explain bulls' confidence.
Uniswap (UNI) Market Movers
In the burgeoning DeFi, Uniswap has carved out a significant market share. Mostly, traders use the protocol because it is the most liquid—unlike Ethereum.
Uniswap, since launching in late 2018, has evolved to be the largest DEX in the world.
Besides, the protocol is continuously evolving, introducing the latest version, which presents unique features, unlike competitors.
The Uniswap v3 also is at an exciting time. Ethereum plans to introduce EIP-1559 in July via the London Upgrade.
Concurrently, Uniswap plans to adopt Layer-2, Optimism. There have been delays, but the sooner Optimism goes live, the faster the development team will likely launch.
This would likely boost UNI prices as trading thanks to the scaling Layer-2 tags, lifting the burden of high Gas fees.
The good news is that Gas has been on a downtrend since mid-May 2021.
However, Layer-2 and Uniswap migrating to another layer will be a big relief to Ethereum.
Uniswap Technical Analysis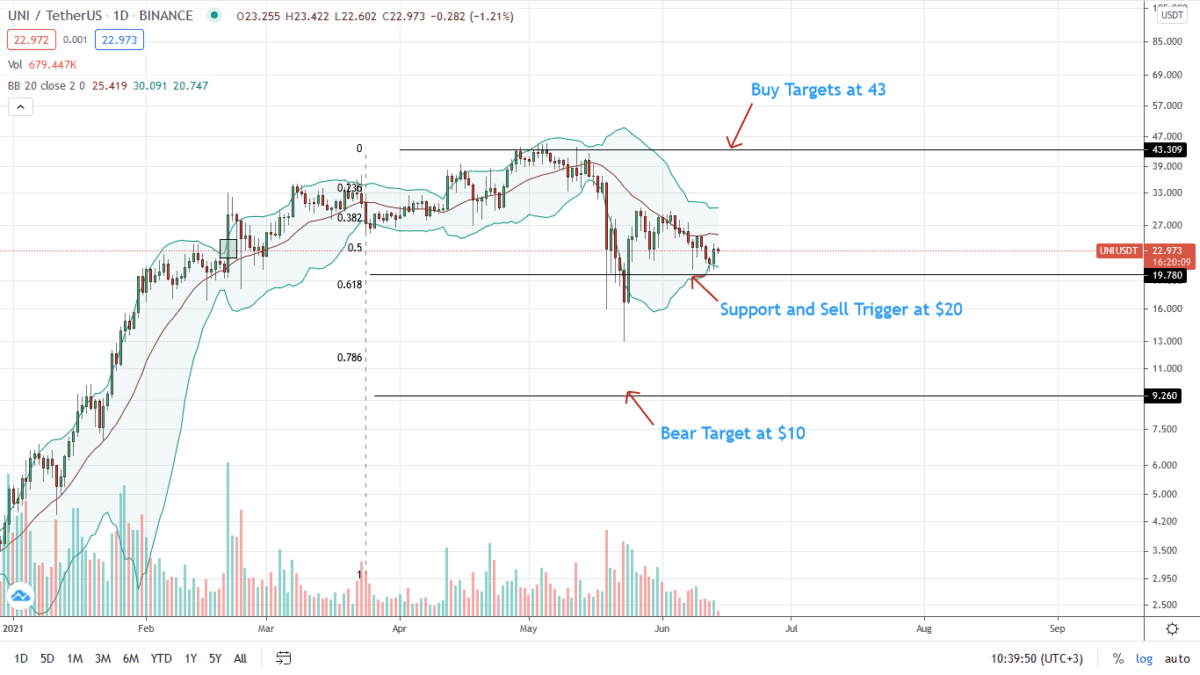 The UNI/USDT down pressure is being relieved as price action in the daily chart shows. UNI is down 10 percent week-to-date encouragingly inside May 24-26 bull bars.
A revival, building on the double-bar bullish reversal pattern of June 12 and 13, forcing UNI above the middle BB and $30 could trigger demand, lifting UNI/USDT back to $43.
On the flip side, if UNI/USDT falls below $20—the 61.8 percent Fibonacci retracement level of the Q1 2021 trade range—odds of more losses towards $10 will be elevated.
Disclaimer: Opinions expressed are not investment advice. Do your research.