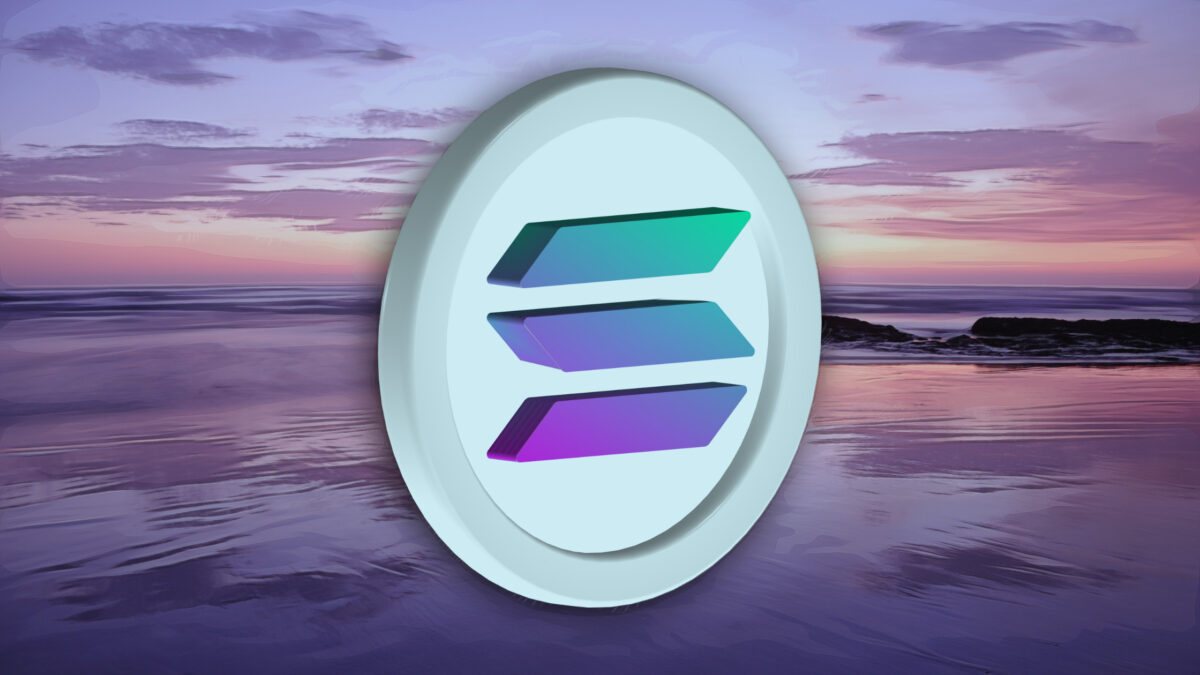 What Is Solana?
After being introduced in late 2017, the single-chain protocol Solana (SOL) has been on a mission to solve the scaling mathematics and problem of time in distributed systems. The high-performance blockchain is estimated to boost its transactions up to 710 thousand per second without data partitioning.
In terms of consensus algorithm, Solana's system focuses on Proof-of-History (PoH) – a cryptographic clock designed to serve the potential of scalability delivery, in other words, to extend the volume of transactions using CPU and GPU power without the complex Sharding or Layer 2 solutions.
Created by former Qualcomm, Intel, and Dropbox engineers with the support of many big investors, Solana has been working to build a trusted system for global adoption while providing efficient solutions for current issues that other blockchains are facing.
What Is SOL?
The Solana token (SOL) is the native cryptocurrency on the Solana network and acts as a normal native token with specific features on a blockchain platform. The initial supply of SOL is 16,350,633 SOL, and 11,365,067 tokens were burnt.
According to the token release schedule, the mass supply will hit 1 billion tokens in 10 years. The amount of SOL tokens may influence the price, although adoption may offset any increases in token supply over the coming years.
What Is the Purpose of Solana (SOL)?
The use cases for SOL tokens vary depending on the application's capabilities. Basically, Solana tokens' role primarily targets fee, staking rewards, and governance. The foremost use is applied to micropayments on the blockchain, including transaction fees or smart contract fees.
It is also used as a reward for stakers or nodes, meaning users can delegate their holding or directly stake on the Solana system in exchange for additional earnings. The circulating supply has estimated around 26 million SOL tokens, with a total maximum supply of SOL vested at approximately 489 million.
Its potential and high performance have drawn the attention of many big names who have formed partnerships with Solana, which is positive for development on the platform, and new use cases for SOL tokens.
The team has worked with decentralized oracle giant Chainlink to develop a high-frequency Oracle. Other names in Solana's network are Civic, Hummingbot, Akash, LoanSnap, Fortmatic, dFuse, and Pocket Network.
In the future, SOL will be part of the platform's governance system – specifically, the role of voting for the administrative activities within the system. Alongside the creation of SOL token, the Solana team also issued Solflare – a non-custodial wallet that works to connect users to the ecosystem while taking control over their assets.
How Does Solana (SOL) Work?
Solana also has its own standard for tokenization, SPL Token, similar to Ethereum's ERC-20. In February 2018, Fitzgerald began prototyping the first open-source implementation of Yakovenko's white paper and subsequently made the first release of the project, demonstrating that 10,000 signed transactions could be verified and processed in just over half a second. However, because of the potential for confusion with an Ethereum-based project with a similar name, the company/project rebranded to Solana, after the small beach town near San Diego where the co-founders lived when they worked for Qualcomm.
In essence, SOL functionality has two basic points like other tokens – to pay transaction fees and to stake on the network.
SOL will be used to vote for important changes regarding governance activities in the future. It's worth noting that SOL is a deflationary token, which means it will be burned gradually to reduce the amount of the total supply and to make its value increase over time.
Most importantly, Solana's working mechanism allows blockchain to scale at a very fast speed while maintaining the security of the entire blockchain. Each node on Solana performs different functions and runs parallel with no need to communicate directly with each other.
In other words, one node can be responsible for transaction processing while another node can be responsible for processing transactions for a completely different project, but the speed and security are preserved.
While Solana has created a robust system, it is a base-level blockchain that is in a very competitive market. It is supported by the numerous connections it has made within global industry and may be able to cement a place for itself in the global economy.