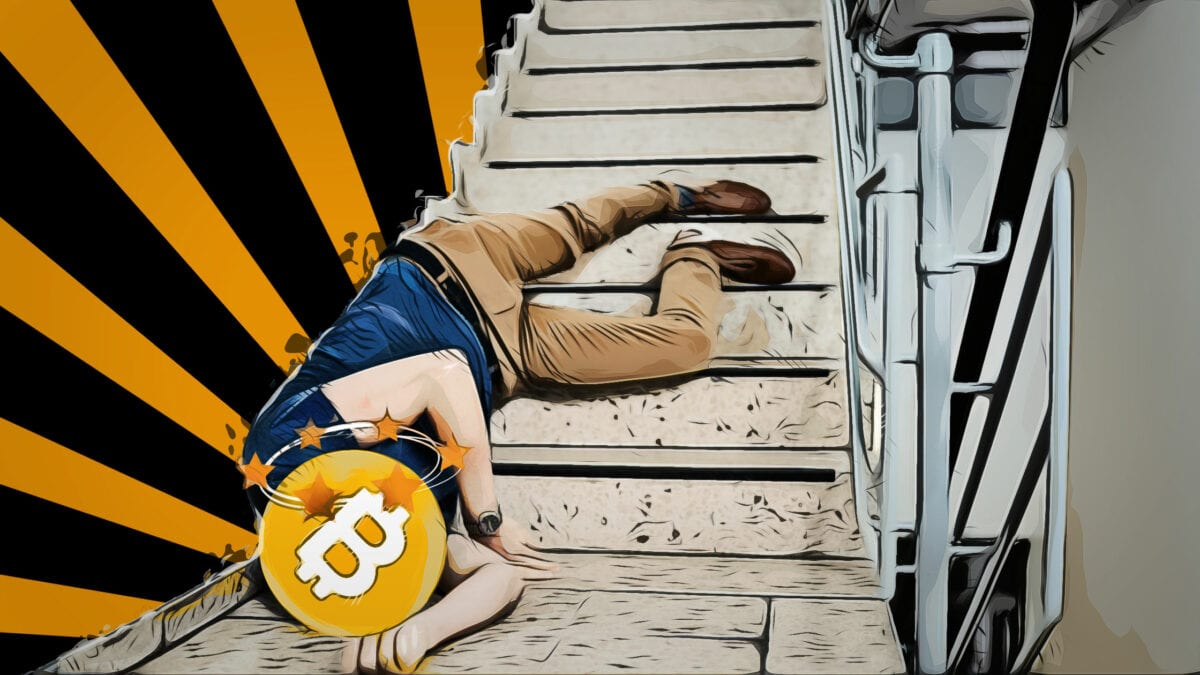 The most recent Bitcoin price drop changed market sentiment. Bears might be pressing lower, but the uptrend is still valid.
At the same time, tracking prices, Bitcoin's dominance has been shrinking.
However, that does not mean Bitcoin's significance has been eroded.
Institutions have been accumulating the coin over the years, stepping up their exposure in the last few months even as competition stiffens.
Bitcoin Market Overview
The technical candlestick arrangement of the BTC/USD in the daily chart points to demand.
May 16 bull bar may act as a foundation for further gains in the coming session, invalidating bears and thrusting back BTC to favor.
What's notable over the last few sessions is that despite May 16 gains, trading volumes are up 30 percent to $86 billion.
At the same time, the BTC/USD price is under pressure and still down 21 percent week-to-date against the greenback.
There have been attempts to unwind losses versus ETH during the same period but to no success.
Nonetheless, eventual support at $42k with investor confidence could see Bitcoin prices grind higher this week.
On the more cautious side, profound losses below $42k and confirmation of last week's bears would be enough to see BTC/USD crash towards $30k—or worse in upcoming sessions.
Bitcoin Market Movers
Bitcoin is still the most dominant, although scales are tipping in favor of altcoins, especially Ethereum, and other potent projects in the top-10.
There are concerns about Proof-of-Work energy inefficiency and how consequential it is to the environment.
As such, Tesla triggered a minor sell-off last week when it stopped accepting BTC as payment.
Bitcoin investors are nonetheless defiant. With more BTC flowing out from exchanges, proponents interpret this as the resurgence of investor interest and their potential loading on dips.
Fading fear in the BTC market:
And it appears public firms are also doubling down on BTC. In the last month, they bought an additional 215k BTC.
Meanwhile, another sign for possible strength and reversal of BTC fortune is the increasing pace of USDT issuance:
Price Analysis Since Latest Bitcoin Price Drop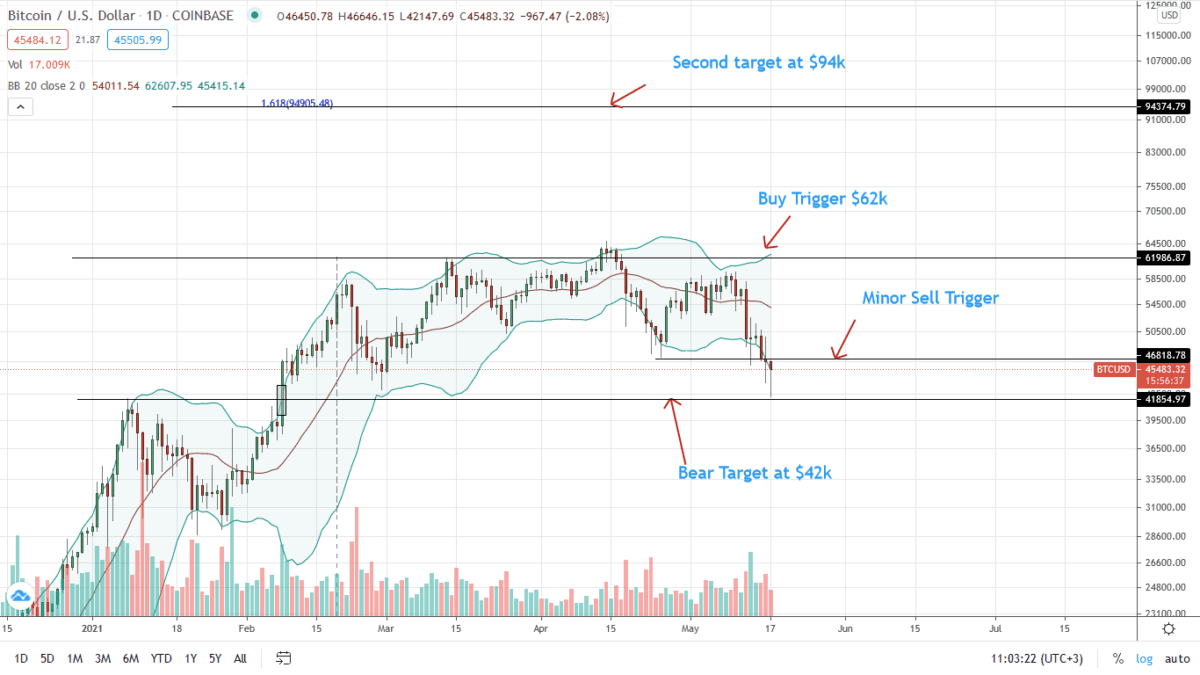 The Bitcoin price is tethering close to $45k at the time of press. However, as aforementioned, it struggles against the USD and down seven percent against ETH.
Immediate support and sell triggers are at around $42k. Confirmation of last week's losses and dips below $422k may see a wholesale dump of BTC towards $30k—in a bear trend continuation pattern.
On the more positive outlook, sustained gains above $45k and close back to last week's range may be the impetus to jolt back BTC/USD to $60k in buy trend continuation of the Q1 2021 trade range.
Notwithstanding, risk-averse traders may wait for a clear close above either $42k or $60k before trading with the breakout direction.
Disclaimer: Opinions expressed are not investment advice. Do your research.