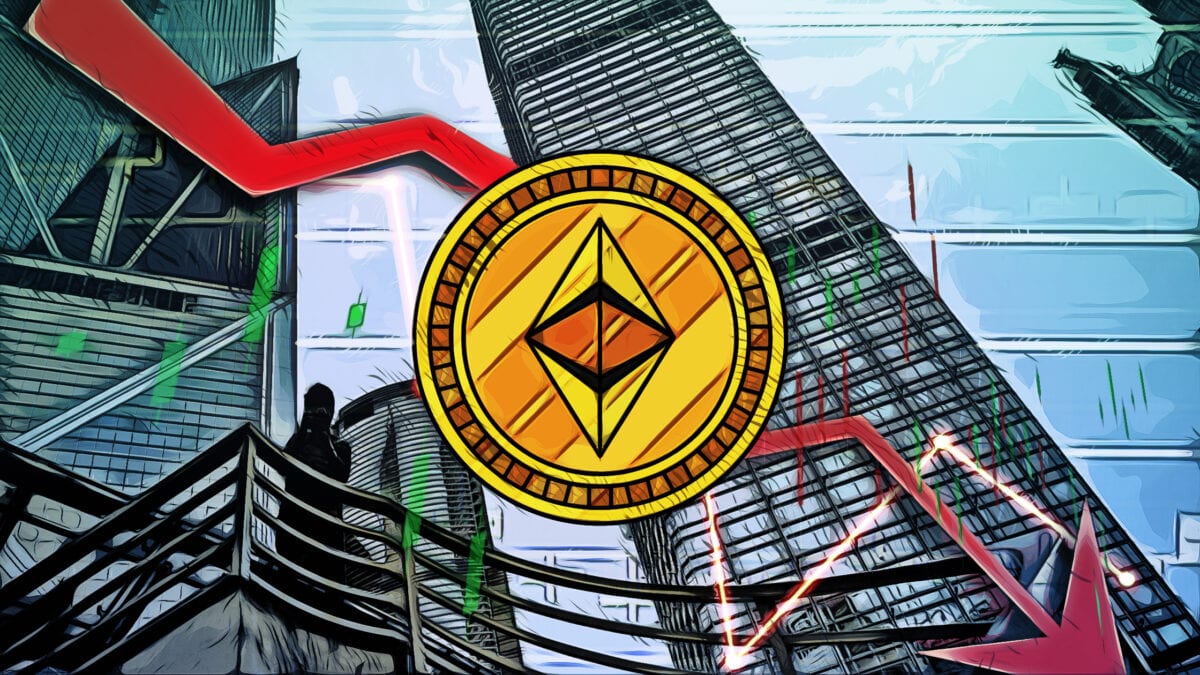 In Brief
The Ethereum price crashed on April 18 – 19.
At the moment, prices are stable. However, patterns are distorted, swinging in favor of bears in the medium-term.
As of writing on April 19, the ETH price is trading at $2.26k, stable on the last day and up seven percent week-to-date.
While ETH prices may be stable, trading volumes are down seven percent on the last day to $44 billion.
Ethereum Price Overview
Technical candlestick arrangements favor ETH/USD bears in the immediate term.
The path of least resistance, going forward, is southwards. Yesterday's close below $2.1k with increasing trading volumes confirm the double bar bear reversal pattern of April 15 and 16.
Depending on today's action and whether there will be a follow-through, forcing ETH/USD prices below Q1 2021 highs, April 18 losses may turn out to be a retest.
Technically, yesterday's bar, despite being with high trading volumes and wide-ranging, closed with a long lower wick. This either suggests a climactic bar marking the end of a correction in a retest of Q1 2021 highs as part of last week's bullish breakout pattern.
Further losses could unwind and deflate bulls, marking exhaustion and the beginning of what would be a protracted conclusion back to $1.9k before $1.5k.
Ethereum Market Movers
Ethereum remains the home of DeFi and NFTs. Both markets are active, moving millions, if not billions, of dollars every day.
Last week, Berlin activated.
The upgrade had several gas cost efficiencies and security enhancements. The team now prepares for London that will introduce ETH burning, reducing total supply.
Analysts project over $1 billion worth of ETH to be burnt every month once EIP-1559 goes live.
That will be equivalent to three halving events, others reckon:
Three ETH ETFs have been approved in Canada. They will begin trading on the Toronto Stock Exchange on April 20.
Therefore, even if ETH prices are flushed at spot rates, a trader says the undervaluation of the coins presents a loading opportunity:
Ethereum Price Analysis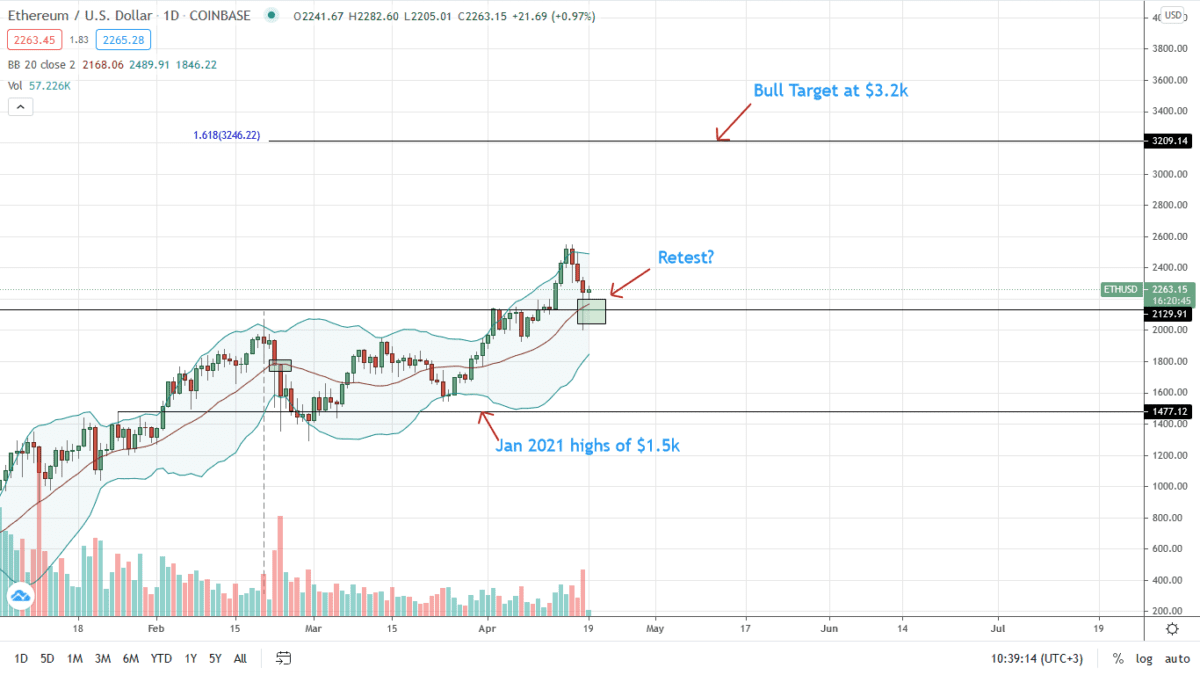 The ETH/USD price is trading within a bullish breakout pattern.
However, sellers may take control if ETH bulls don't reverse the steep losses of April 18.
ETH/USD prices are currently trending along with April 2021 highs in a retest and confirmation of the double-bar bearish reversal pattern of April 15 and 16.
If April 19 closes below $2.1k with high trading volumes, ETH prices may drop losses invalidating the early Apr 2021 breakout as a "fake-out." In that case, the ETH/USD price may plunge back towards $1.9k and later $1.5k as aforementioned.
Therefore, bulls may take a wait-and-see approach going forward until there is a trend definition.
A conclusive reversal of April 18 losses with increasing trading volumes confirms $2.1k as a reliable support. If this pans out, the ETH price could expand back to $3.2k in a buy trend continuation pattern.
Disclaimer: Opinions expressed are not investment advice. Do your research.