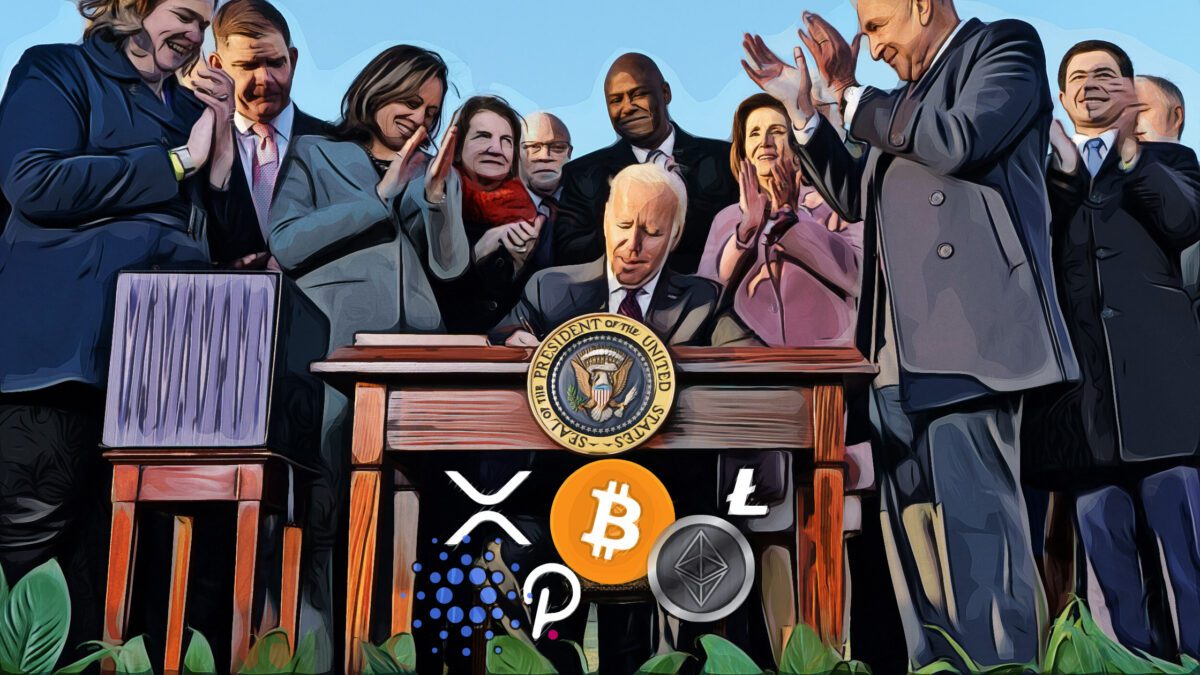 Bitcoin price drops, shedding 17 percent from November peaks.
Nonetheless, a few altcoins are doing exceptionally well, defying gravity.
From an eye-bird view, the crypto market is generally bleeding, taking a hit mostly from correcting Bitcoin.
Still, there is no denying that it has been an incredible ride for the past few months, a lucrative move that made skeptics envious.
Interpreting the policy direction, the green eyes, especially in the U.S. and China, might be maliciously seeking to destroy this emerging market.
Approval of The Infrastructure Bill
Coinciding with the fall on November 16 was the approval of the Infrastructure Bill into law after it was the green light by the U.S. Senate. President Joe Biden had to make these proposals into law, and now it is.
The IRS would now have more latitude and seek to raise even more funds from the cryptocurrency industry—of which the SEC and other key regulators are receptive off—to fund the government's ambitious infrastructure projects.
The ambiguity in the bill's wording might mean more paperwork and demand for compliance from key players in the crypto infrastructure.
However, whether this will be subsequential will be seen once the law comes to force.