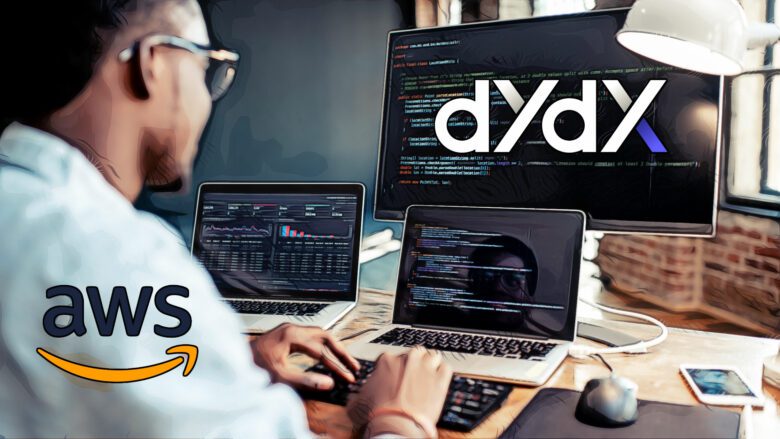 Decentralized operations are supposed to be just that, decentralized. Unfortunately, in the real world, perfection is hard. Even though crypto fans wish their precious digital assets to dominate, putting gatekeepers out of business, it is still sad that the core of some crypto validators and ramps depends on centralized third parties.
Many Proof-of-Stake network validators run from Amazon Web Services (AWS) and similar providers. In 2018, Bitcoin Cash miners were heavily criticized for relying on Alibaba servers during the depressing bear market.
The lights are now cast on Coinbase, Binance U.S., and especially, the decentralized derivatives supporting exchange, DyDx. On December 7, the DEX's operations were temporarily disrupted after AWS experienced technical hitches, affecting supply chains and many other operations over-relying on the provider.
As things stand, AWS commands the lion's share, controlling roughly 33 percent of the cloud infrastructure market, according to Synergy Research Group.
With this, AWS is the largest cloud infrastructure service provider, quite literally anchoring essential operations requiring them to be online at all times. In the case of DyDX, a decentralized derivatives trading platform, there were concerning issues on latency and page loading.
It raised eyebrows considering its role in the DeFi space. Currently, the decentralized exchange on Ethereum has a TVL of over $978 million. It is second after Arbitrum—a general-purpose layer-2 scaling option with a TVL of more than $2.2 billion.
In a tweet, DyDx acknowledged the inconveniencing disruption, saying some sections of its operations still relied on centralized cloud service infrastructure.
However, to assuage fears of future disruption, the exchange said they were committing to fully decentralizing.
Unfortunately, there are still some parts of the exchange that rely on centralized services (AWS in this case). We are deeply committed to fully decentralizing. This remains one of our top priorities as we continue to iterate on the protocol. We apologize for this outage.