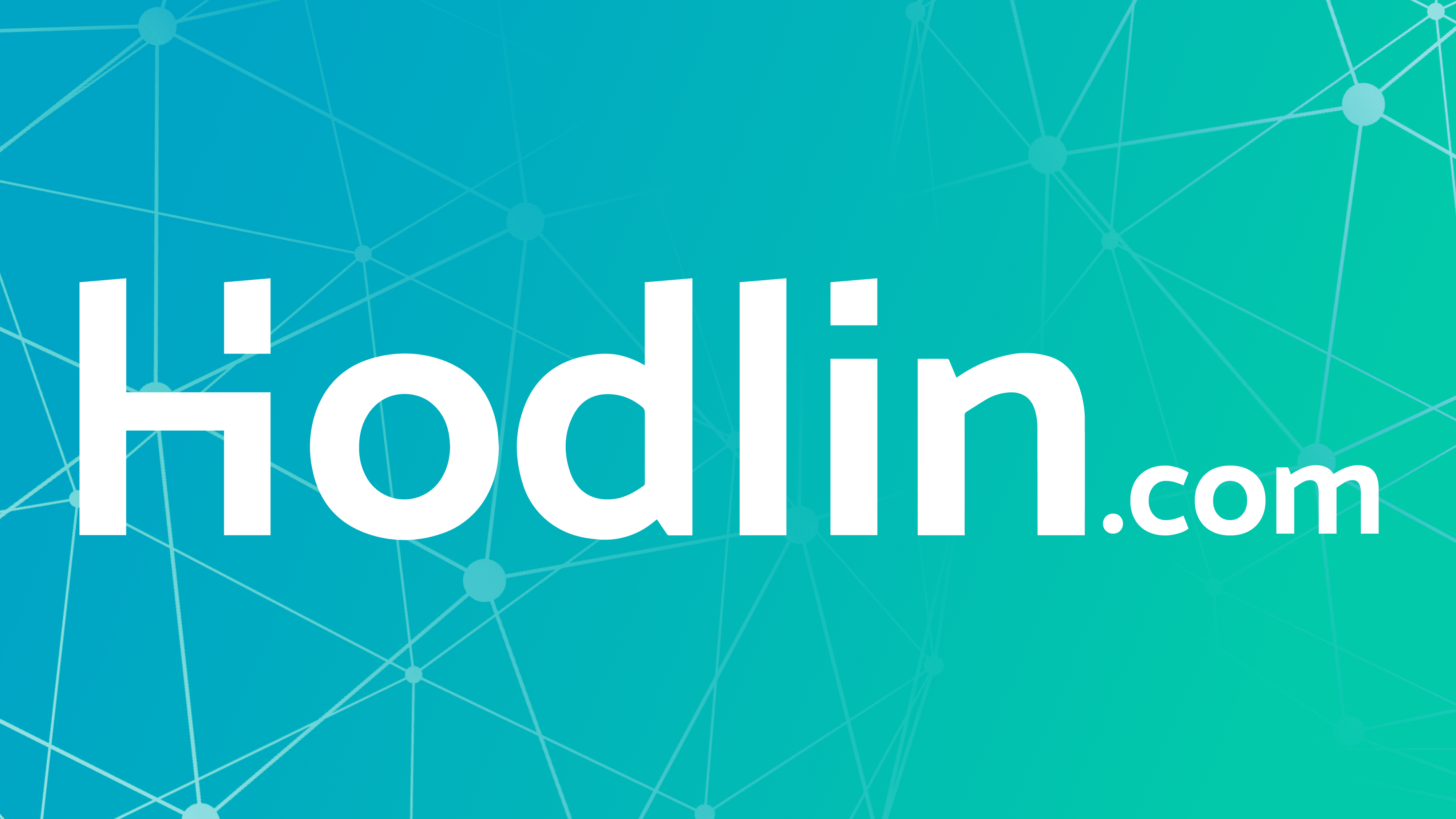 Today, I'm delighted to introduce Hodlin. It is uniquely designed for crypto enthusiasts, investors, and developers. We are launching our cryptocurrency social network that represents the true meaning of a united crypto community. Our aim is to bring all of the crypto's main events into an easily digestible view. So that at a single glance, you will have a rough idea of what is happening in the space.
Become a Part of our Community
To become a part of our community, users are free to register. Once you have joined as a registered user, you will be able to do more than just track the performance of coins or get coin information. Hodlin allows users to view and share events that occurred at a specific "point" in time or price for any digital asset on the platform. With our fast and responsive platform, our interface makes viewing all this info easy on the eye.
Social Network and Coin Stories with Points
As a cryptocurrency-centric social platform, our aim is to improve user experience and to create a channel where you can bring context to each and every coin. Because each and every crypto project has its own storyline and history, we have added a social ability for users to create "points" related to the coin. These "points" or posts relay your view about the project as you contribute to the crypto-assets storyline. Through hashtags, you can create trends, and with mentions, you can bring other network users into the conversation. You can also embed links from external sources or articles from our news or price analysis section. Users can then like these "points" and even comment just like they would have on other leading social networks.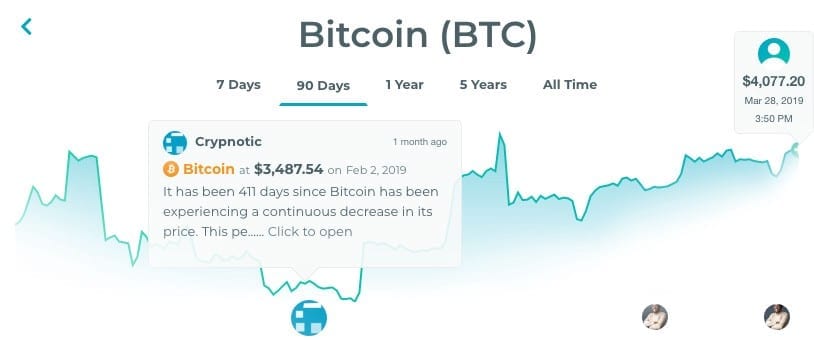 Features for Core Crypto Fans
In our records, we have over 2000 coins, and our team has done the legwork for you. By clicking on any coin, details about the asset will be summarized. At the top is the asset performance tracker, where you can monitor the price movement of the coin in the last week, month, quarter, or five years.
Better still, all price-related statistics are condensed on the right-hand side, detailing the coin's rank, current price, all-time highs, market cap, and total coins in supply. If you scroll down, similar coins utilizing the same consensus algorithm are displayed. But the fun doesn't stop there.

On our home page, the top 15 coins and biggest gainers and losers are displayed on the left-hand side, allowing you to have a birds-eye view of the general health and performance of the cryptocurrency market. On the right-hand side, you can go through all the latest articles, and on the top right, there is a list of top contributors. Our algorithms display individuals posting high-quality points endorsed by our vibrant community.
In Conclusion
It is clear that we are bringing forth a platform that is all-inclusive, community-driven, and tailored for the everyday crypto enthusiast. In the midst of interesting engagement, there is a real-time roll of the latest news, price analysis, and insight for each and every supported coin by bringing forth everyday features that we are used to, like hashtags, likes, and comments, and enabling this in an easy to use and intuitive platform. Together, we will be at the center of a true social and niche network promoting valuable content, bringing the crypto community together.