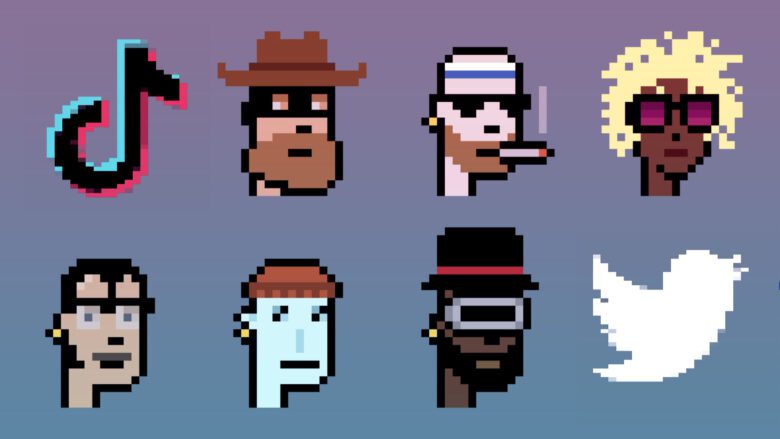 In Breif
Nfts Going Mainstream With Tiktok And Twitter
Crypto can be described more as an innovation conveyor belt.
There is no stasis. An event can be obsolete in just weeks.
From the idea of colored coins, of porting real assets into the blockchain, to social media platforms integrating blockchain techniques as part of the mandatory evolution, the rapid pace of development in the sphere is what must be appreciated.
NFT Touch Down on TikTok
TikTok, the video content sharing social media platform with over 1 billion global users, was the first to announce NFT-powered "TikTok Top Moments."
It is a collection of six videos from some of its top influential creators like Lil Nas X, Bella Poarch, Curtis Roach, Brittany Broski, and others.
These creators will be recognized and rewarded if their work gets featured under the "TikTok Top Moments." TikTok said the objective is to recognize the impact each of the featured videos has on the ecosystem.
Notably, all auctions will be on ImmutableX—a layer-2 scaling solution on Ethereum designed specifically for NFTs. Besides, all proceeds will go directly to the artist.
Twitter to Introduce a New NFT Verified Functionality
Meanwhile, Twitter is keen on building a new reputation system using NFTs on Ethereum. Although the system is still being trialed, it allows users to display their work/collection as their profile pictures.
According to a Twitter developer, this functionality enables users to import their verified NFT collections from the Ethereum blockchain.
The verification system will aim to solve the problem that's already plaguing crypto Twitter. It is prevalent for high-value NFTs to be screenshot, copied, and used as profile pictures on Twitter.
While they didn't have control of ownership, blatant copying of valuable NFTs, proved to be a development frowned upon and understandably so considering the millions spent on acquiring the piece.
However, by verifying NFTs on Twitter, ripping off other people's work and passing them as their own would be a thing of the past. In turn, this will help create one cyclic system where there will be pride in ownership.
Nonetheless, with this feature, the anonymity aspect from Ethereum will be compromised on verification since Twitter requires user registration–being a centralized social platform.