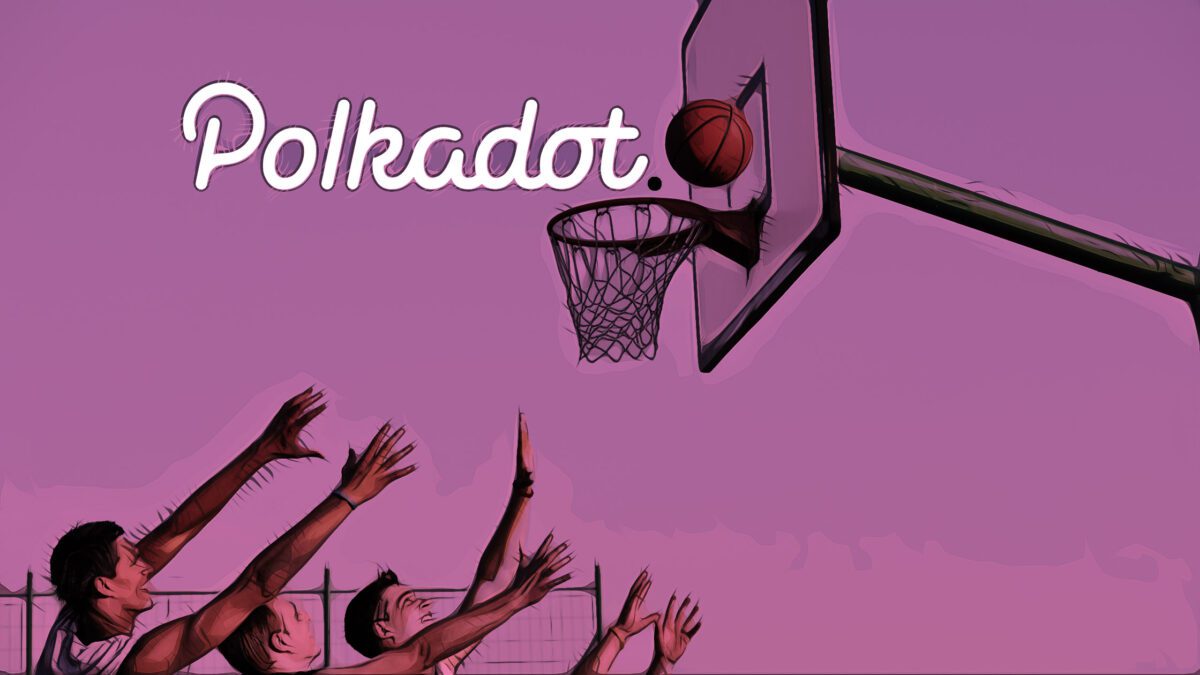 Polkadot interoperability with other developed projects like Ethereum is the project's primary proposition.
However, adding scalability to the mix gives it an edge over other similar protocols explaining why DOT—the primary currency priming Polkadot's ecosystem—is one of the most liquid, and Polkadot is one of the most valuable projects, earning a slot in the top-10.
Polkadot Market Overview
At the time of writing, trackers reveal that DOT is ninth overall, slipping six percent on the last week of trading.
In sync with the state of affairs in the crypto market, the coin has been losing ground versus the greenback, dipping as bears press, rewinding gains of the last few trading months.
Technically, there are pockets of strength in a currency overwhelmed by bears since bears are trending inside the September 22 bull bar.
Even so, DOT ended last week bearish, failing to reject lower lows during the weekend, explaining deep losses posted.
The fissures might widen this week, and DOT might sink deeper into bear territory if there is follow-through– a continuation of the selling pressure of last week.
Losses below $25 would re-affirm the strength of bears, opening the doors for $20 in the short term.
However, gains above $33 and the middle BB might spur demand, thrusting DOT towards the H2 2021 highs of around $40 and then towards all-time highs of $45.
Polkadot Market Movers
Polkadot is the most valuable blockchain project aiming to connect all independent ledgers with smart contracts capability.
The project's immediate goal is to enable parachains of which DOT is needed during crowd loans in exchange for the crowd-funding project's token. Parachain is the single most anticipated project that would lift off DOT to a new valuation.
One pre-requisite needed for activation—Kusama parachains—is now live. The next is the completion of an external audit.
It has been set that once Parachains are live and crowdloans are active, the minimum contribution will be 5 DOT. This is because all contributions consume storage in Polkadot. Additionally, the team wants to make crowd-loaning as open as possible to prevent funding from being a "whale event."
Polkadot Price Analysis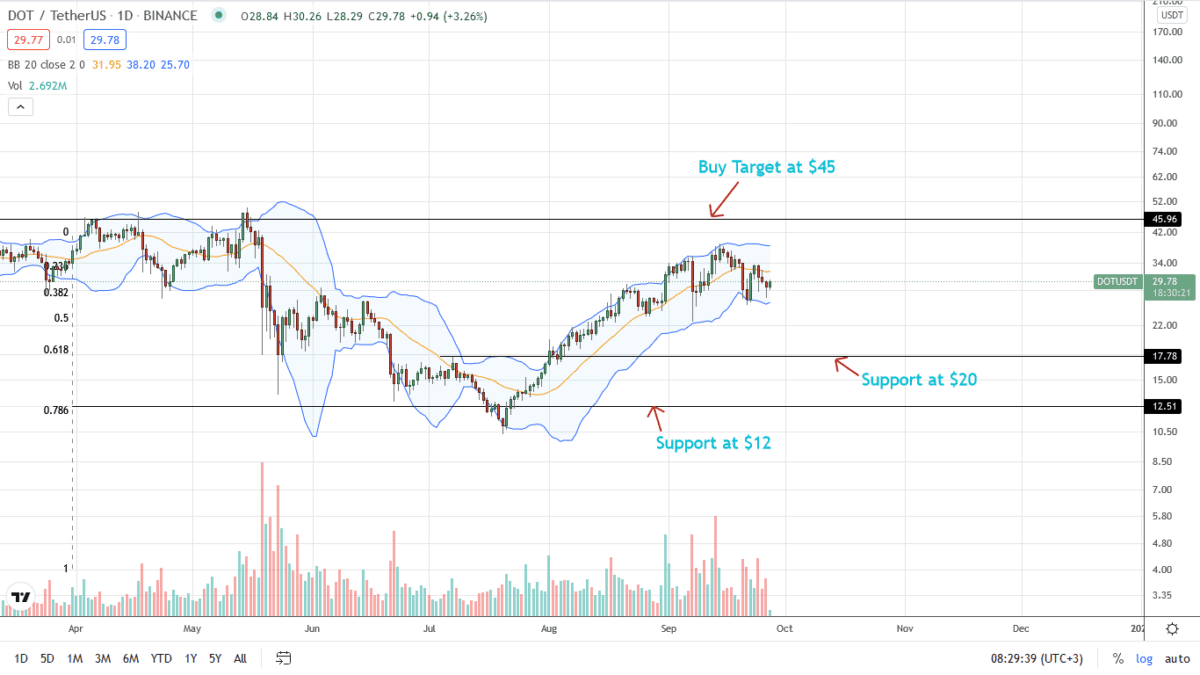 The DOT price is under pressure as per developments in the daily chart.
Even though bulls are confident, DOT/USDT prices are trending below the middle BB in a bear breakout pattern.
At the same time, despite gains of July through August, DOT prices failed to reverse losses of May 19.
Therefore, from a top-down approach, sellers are on top from a volumes analysis point of view.
As mentioned earlier, a surge above $33 and $40 might ignite demand lifting DOT towards all-time highs of $45.
On the reverse side, deep losses below $25 might see DOT drop to $20 in the short term.
The probability of the latter condition panning out is high since DOT is technically trending within a bear breakout pattern with last week's bar closing as bearish.
Disclaimer: Opinions expressed are not investment advice. Do your research.