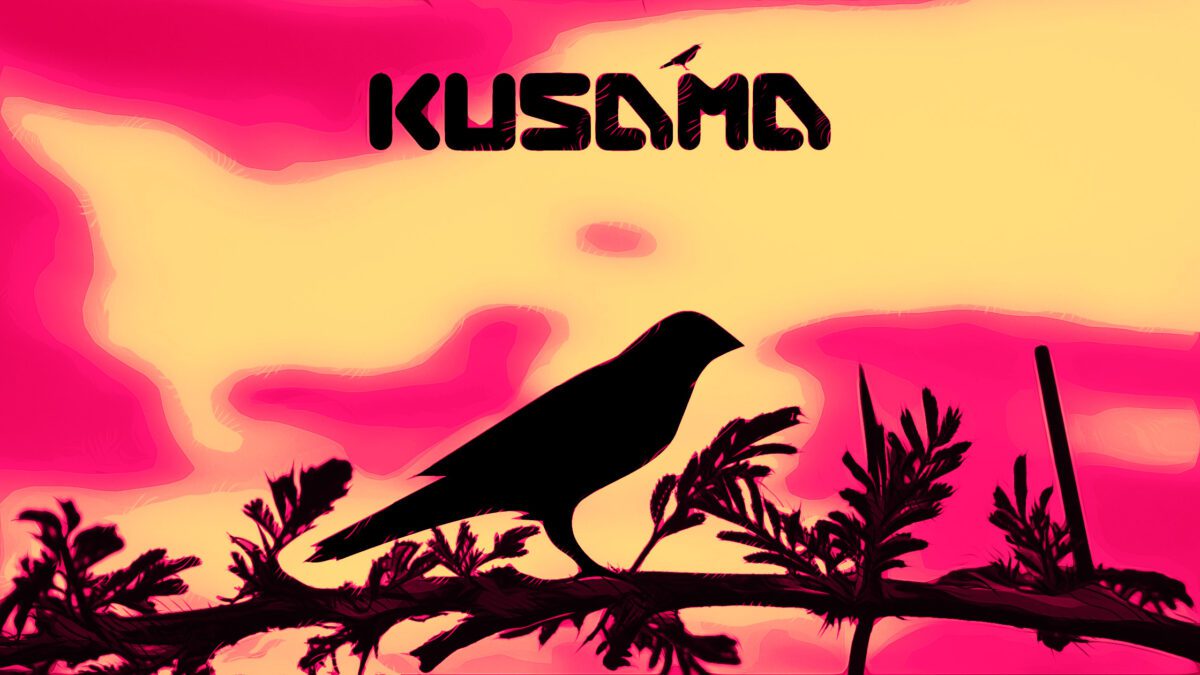 Kusama is Polkadot's "wild cousin."
It is an experimental blockchain, a mirror copy of a pristine Polkadot—the chair of blockchain interoperability.
The blockchain is where dApps can be trialed; all bugs fixed, potentially expensive lessons learned, and reset made before being ported over to Polkadot.
Kusama Market Overview
Even so, Kusama is an independent, Relay Chain dependent ledger with Parachains.
According to Polkadot, Parachain would be the ultimate scaling tool, allowing the chain to host independent dApps without throughput troubles.
It will be weeks—even months—before Parachain is active on Polkadot. However, trials begun in earnest in Polkadot back in Q2 202, with the second batch of auctions activated on September 1.
Since KSM is required, the coin is pumped, lifting DOT along the way. This could be the trend for the better part of this month, as interested votes can signal their support by locking KSM.
At the time of writing, KSM is up 35 percent week-to-date, outperforming BTC, ETH, and the USD during the same time frame.
Technically, Kusama crypto prices are within a bullish breakout pattern reading from price action in the daily chart.
Specifically, the September 1 high-volume bull bar anchors price action defining the short and medium-term trends.
Since KSM prices have been inching higher, soaking sell pressure as traders remain optimistic of more upswings, the coin could print a higher valuation in the days ahead.
Kusama Market Movers
As mentioned, Kusama can be summarized as a canary network, boasting of Polkadot's features but acting more of a secondary blockchain, a laboratory.
To a broader reach, Kusama has extended support of ERC-20 stablecoins besides KSM as per their announcement on September 4.
Through Kusama's crowdloans, followers can lock their KSM and stablecoins, using them as votes and receiving freebies extended by the project.
Already, high-profile crypto funds are extending support to some of the hottest projects vying for a slot. IOSG Ventures said it would vote for Kintsugi—an interBTC's canary network seeking to bring BTC to Kusama, bootstrapping DeFi as a result:
Besides Parachain auction, more projects are beginning to integrate with existing Parachains:
Kusama Technical Analysis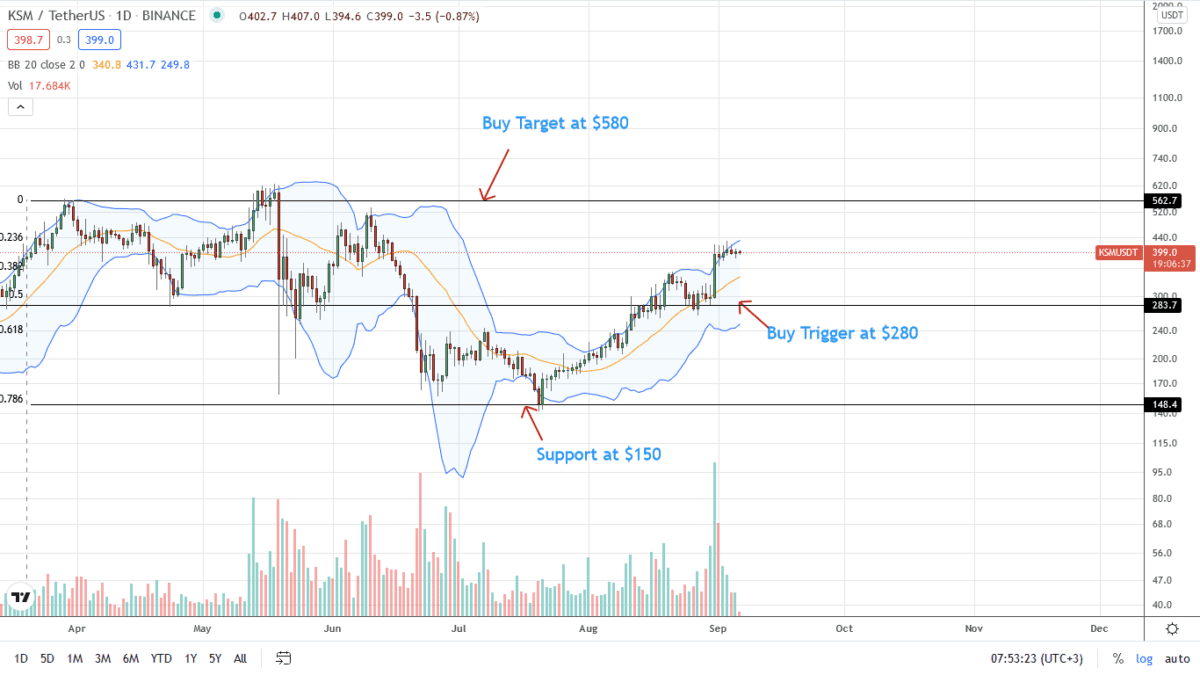 The KSM crypto price is up 35 percent week-to-date, stretching gains versus the USD and ETH.
Most importantly, the path of least resistance remains northwards following the sharp gains of September 1.
The bullish bar is with high trading volumes completing the retest and aligning bulls with gains of August.
From the candlestick arrangement in the daily chart, KSM prices might continue edging higher at the back of supportive fundamentals throughout September.
With KSM bull bars banding along the upper BB, buyers determined, and the crypto market recovering, every bounce above the middle BB may offer entries.
In that case, KSM might rally back to retest the $580—H1 2021 highs.
Disclaimer: Opinions expressed are not investment advice. Do your research.