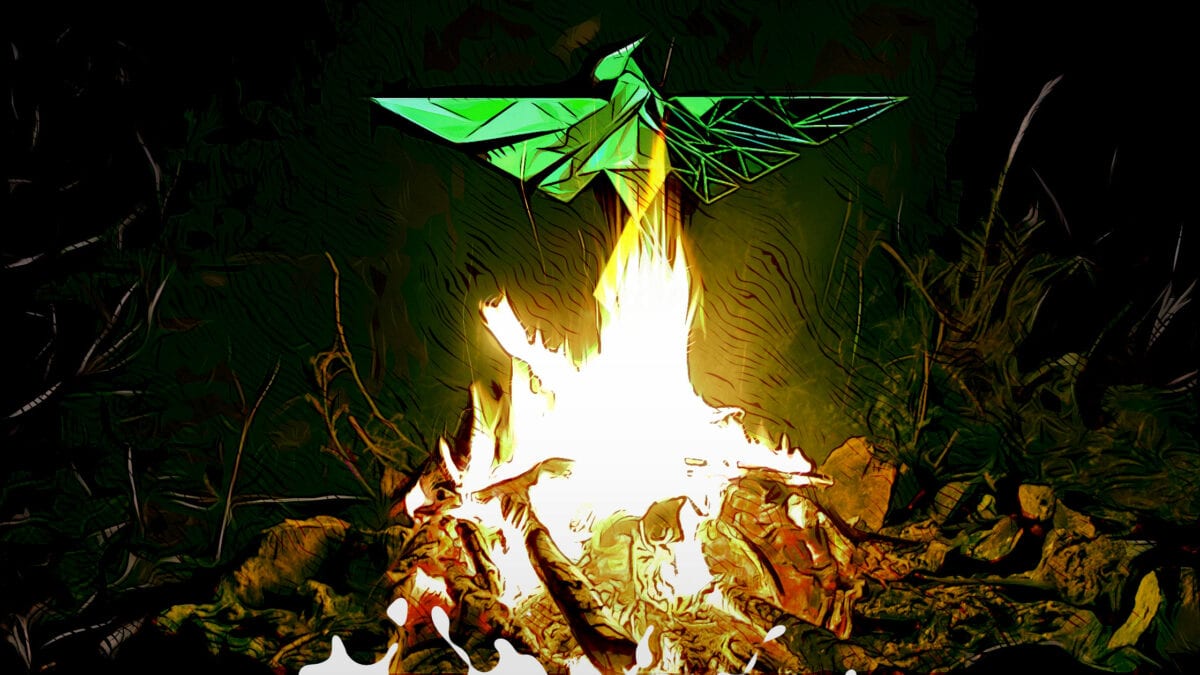 Ethereum Classic is the original "Ethereum." Therefore, as expected, the platform has smart contracting capability and interoperability with Ethereum—a feature included in the Atlantis hard fork in late 2019.
As of writing on May 10, the Ethereum Classic price analysis is quite literally off the chains, adding a massive 180 percent versus the greenback week-to-date.
It has also outperformed against ETH and BTC during the period, attracting interest. Propelling prices was a sharp uptick in trading volumes.
ETC trading volumes stand at $13.2 billion on the last day.
Accordingly, at spot valuation, ETC is back to the top-20, deservedly lodged at 13th, flipping IOTA and Tron.
Ethereum Classic Market Overview
Overly, ETC is in an uptrend. Last week's gains were a confirmation of higher highs traced to gains of early February 2021. Technically, every low could be a loading opportunity as we advance.
From the ETC/USD price weekly chart, last week's price range would serve to define price action in the next few weeks.
Ideally, provided ETC ranges above $90 and other reaction points defined by the Fibonacci retracement levels of last week's high-low, bulls are in control. The first target could be $175—May 2021 highs.
On the flip side, liquidation below $90—in the immediate term—might catalyze a sell-off towards the week ending May 2 highs of around $50.
Ethereum Classic Market Movers
Ethereum Classic is Ethash powered and one of the most valuable networks using this hashing algorithm.
Coupled with better stability and interoperability with Ethereum through various enhancements, higher liquidity—being one of the few projects with support at Coinbase–, investors are flocking to ETC.
It is particularly timing as Ethereum plans to shift to a Proof-of-Stake system, eliminating miners.
As a result, analysts pin the revival of ETC to the influx of miners to the network, making it stronger, more decentralized, and robust.
Since mining will go as it was before, the odds of Ethereum Classic rising from the ashes, boasting higher liquidity and prices, remain high.
Already, ETC consistently registers high trading volumes even when prices are suppressed.
As of May 5, ETC was one of the most traded cryptocurrencies.
Ethereum Classic Price Analysis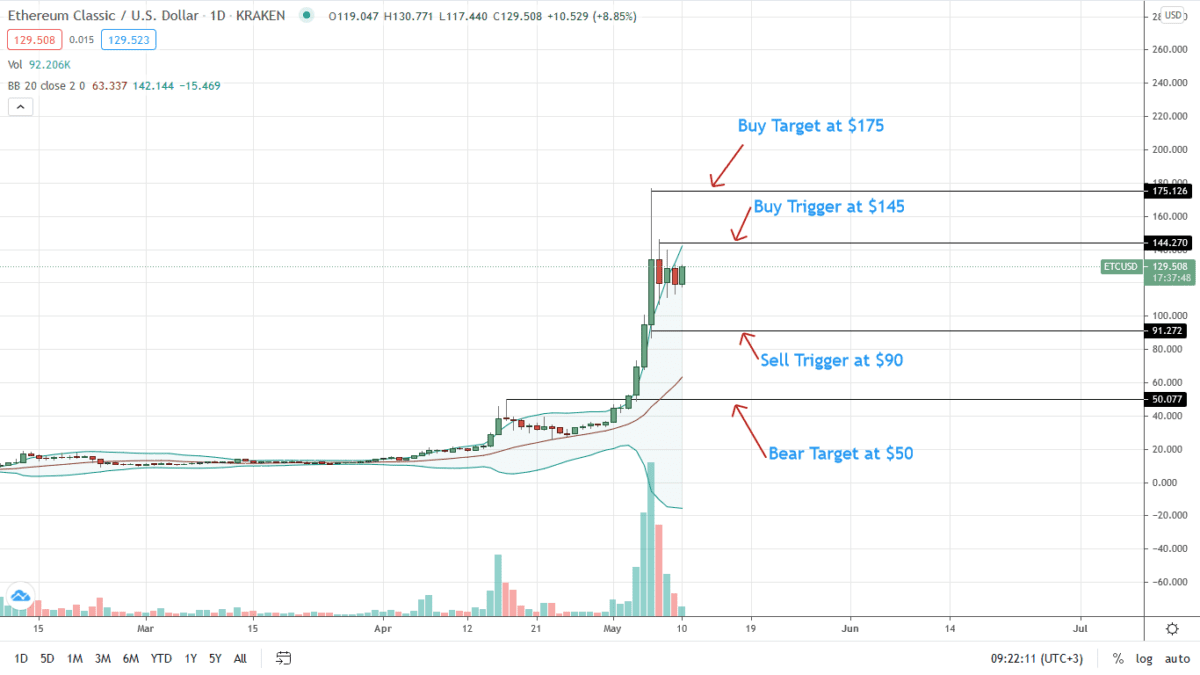 Week-to-date, the Ethereum Classic price is up 180 percent, outperforming against BTC and ETH.
From the daily chart, the parabolic rise of last week caused some form of under-valuation. However, it is likely that prices—despite corrections, would resume in the immediate term.
As ETC/USD prices are now in range inside May 7 bear bar, every low above $100 might be a loading opportunity for aggressive buyers.
From an Effort-versus-Result analysis, a sharp close above $145 confirms bulls of May 6 and may see ETC/USD rise to $175—the first buy target for bulls.
Unexpected contractions below May 6 bull bar and $90 opens doors for ETC/USD to shrink back to $50.
Disclaimer: Opinions expressed are not investment advice. Do your research.