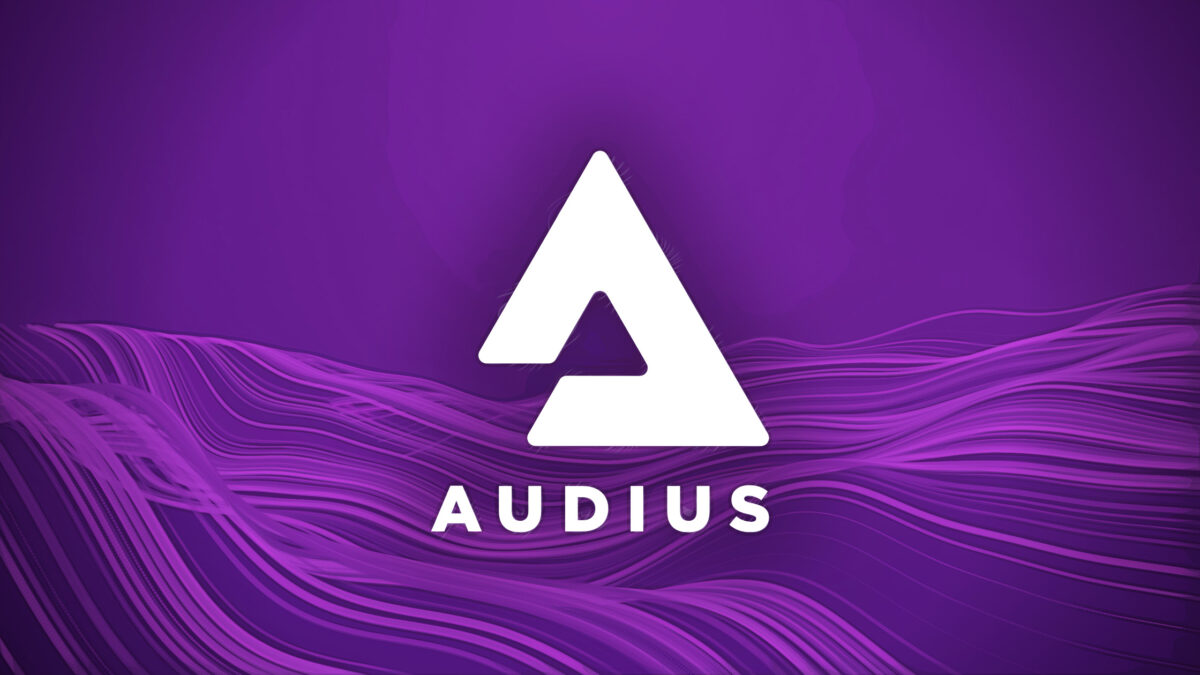 Audius (AUDIO) is a unique blockchain-based project that establishes a decentralized protocol for online music streaming and sharing that directly connects content creators with audiences. Thanks to that, Audius allows people to create new audio works and distribute them online to earn profits.
What is Audius (AUDIO)?
By adopting blockchain technology, Audius is working to solve ongoing problems that currently exist in the streaming industry, especially related to transparency and copyright. In particular, Audius's protocol brings entirely new tools to both artists and music fans via the integration of nodes, ledgers, and governance mechanisms.
Based on that, the platform can establish a transparent environment where every participant can interact directly with each other and get appropriate rewards for their contribution.
Democracy is prioritized across the system, while governance power is earned from adding value to the network. All prices and earnings on Audius are public and consistent, which allows the removal of unnecessary intermediaries.
With new solutions for music streaming, Audius is drawing attention from both the music and blockchain communities. After its beta release in September 2019, the platform has seen strong growth. By October 2020, more than 1 million streams were presented monthly on Audius, with the number of monthly active users exceeding half a million.
What is the Purpose of Audius (AUDIO)?
AUDIO is the native token of the Audius project. It is designed as an ERC20 token for staking to unlock the three vital functions of the system, namely to support Security, Feature Access, and Governance.
Firstly, node operators stake AUDIO tokens to increase network security when running the protocol on the Audius platform. Since the Audius ecosystem is run without the approval of node operators, the more AUDIO tokens are staked, the higher chance their nodes are used by artists and audiences.
In addition, AUDIO tokens can be used as collateral to unlock extra artists' features, such as artist tokens, badges, or to multiply profits. In the future, more tools can be authorized by fans to artists and curators through AUDIO tokens.
By staking AUDIO tokens, Audius users earn governance-weighted votes, which are used to determine decisions on the platform. Audius focuses on forming governance that stimulates users to contribute and add more value to the chain, rather than staking many tokens without being active actors.
Artists can also release their own tokens, aka artist tokens, to collect support from their fans and the community. Nevertheless, artist token creation and distribution must maintain a proportional bond with the AUDIO token to keep the protocol running smoothly.
How Does Audius (AUDIO) work?
The Audius protocol is constructed from 5 main components: tokens (AUDIO tokens, artist tokens, stablecoins), content nodes, a content ledger, discovery nodes, and a governance system.
The content node network is where users monitor and grant access to all content on behalf of actors. When new content is created, it is encrypted and stored in the metadata of the content nodes.
Meanwhile, Audius's content ledger provides a consistent format specification to enable content accessibility. It allows artists to track their content fully, interact (like/stream) with content, and follow or repost other playlists.
Audius's content ledger is closely connected with content nodes, creating a valid note for controlling and finding each contained within the Audius network.
Finally, the Discovery node is used as an indexing mechanism that efficiently extracts results based on user queries. It is entirely decentralized, transparent, and able to scale.
Currently, the AUDIO token remains the single currency used on the Audius platform to create artist tokens and weight for governance voting, including royalty rates, token distribution, fee allocation, or staking rewards.
In the future, Audius will adopt other stablecoins as payment to unlock privately paid content. An amount of stablecoin payment fee will be charged and aggregated into a common pool run by AUDIO holders.