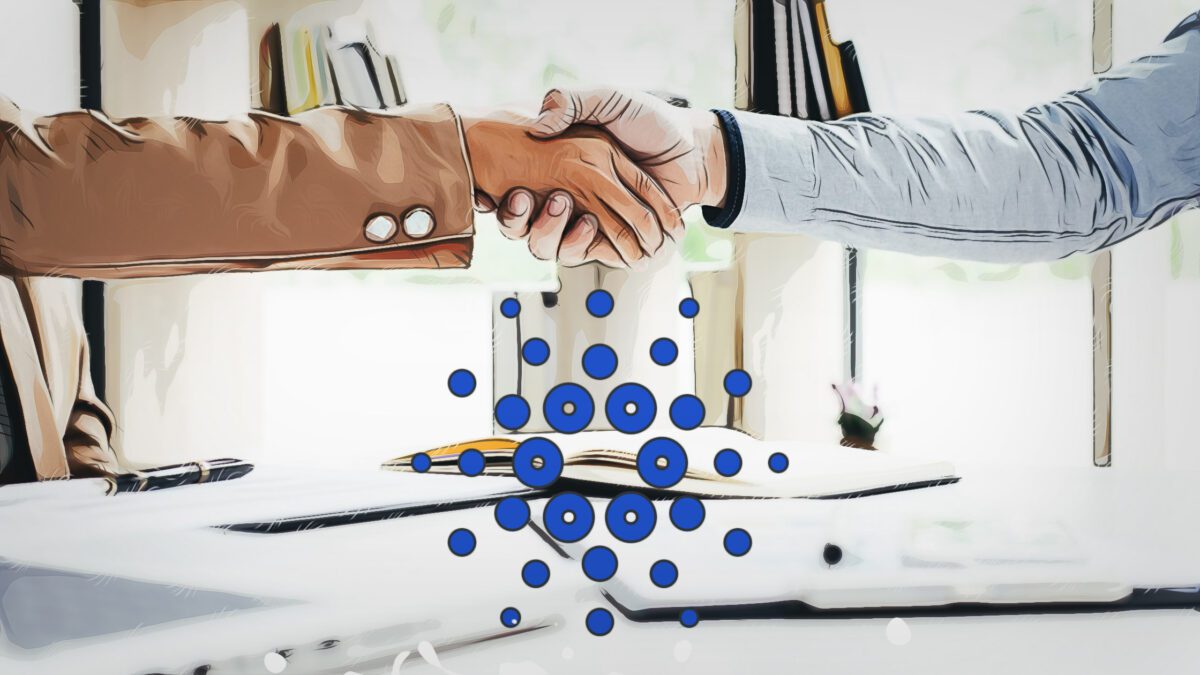 The Cardano price hasn't been a "stablecoin" by any account.
When writing, ADA prices are up five percent against the greenback building on last week's stellar gains.
If anything, the coin is up double digits, adding 12 percent to be one of the top performers in the top-10.
Traders are optimistic of what lies ahead, with most maintaining that gains of the last three weeks are nothing but a primer of what lies ahead.
Cardano Market Overview
ADA/USDT technical candlestick arrangement suggests strength–spilling out from the solid gains end of July 2021.
As it is, there are higher highs in the daily and weekly charts. Nonetheless, a mark of the strength of the present trend could be the rejection of lower prices on Aug 9 and the concurrent rise in trading volume.
There is a direct correlation between momentum and volatility and the level of underlying activity. The more traders dig in, accumulating in a specific direction, the higher the volatility and thrust.
Reading from the price action of the Cardano daily chart, the odds of bulls breaking above July 2021 highs and $1.5 are high.
If it does happen, it would be a monumental moment for Cardano buyers, a solid foundation for a climb back to 2021 highs of around $2.5.
Cardano Market Movers
The platform aims to compete with Ethereum. Although it is one of the most valuable projects in the sphere, it remains under development.
Cardano supporters cite the project's originality, its inclination for quality over quantity, peer-reviewed code, and milestones reached over the years.
Cardano is one of the most decentralized Proof-of-Stake platforms with over 1,000 staking pools. In the next month, it shall activate Goguen and smart contracting.
The Alonzo Purple test network is presently onboarding users.
While Ethereum emphasizes Layer-2, Cardano is also hard at work with Project Hydra, a similar solution that could push its processing power to supersede centralized options.
Meanwhile, there Project Catalyst has so far helped finance over 150 projects in less than a year:
The Cardano NFT ecosystem is also growing:
Cardano Price Analysis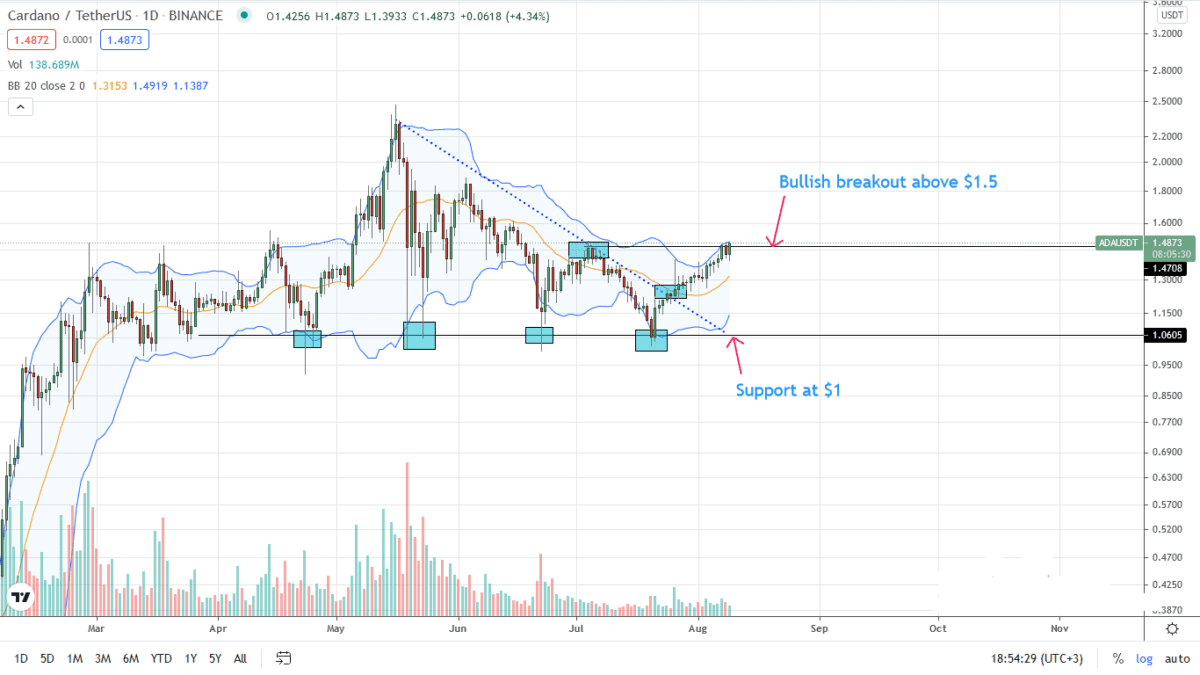 At press time, ADA prices are stable versus the USD on the last trading day.
There is an uptick in trading volumes buoying bulls.
The daily chart shows a high likelihood of ADA bulls closing above $1.5 and July 2021 highs in follow-through of last July 2021 gains. Then, ADA breached above the central wedge completing the double-bar bullish reversal pattern of July 2021 and 21.
As ADA bull bars band along the upper BB, every low may offer a loading opportunity for aggressive Cardano buyers targeting $2.4 in the medium term.
Meanwhile, risk-on Cardano bulls can wait for a conclusive close above $1.5 before committing.
Unexpected losses below $1.30 nullify the uptrend, confirming gains of late August 2021 a completing of a retest.
Disclaimer: Opinions expressed are not investment advice. Do your research.