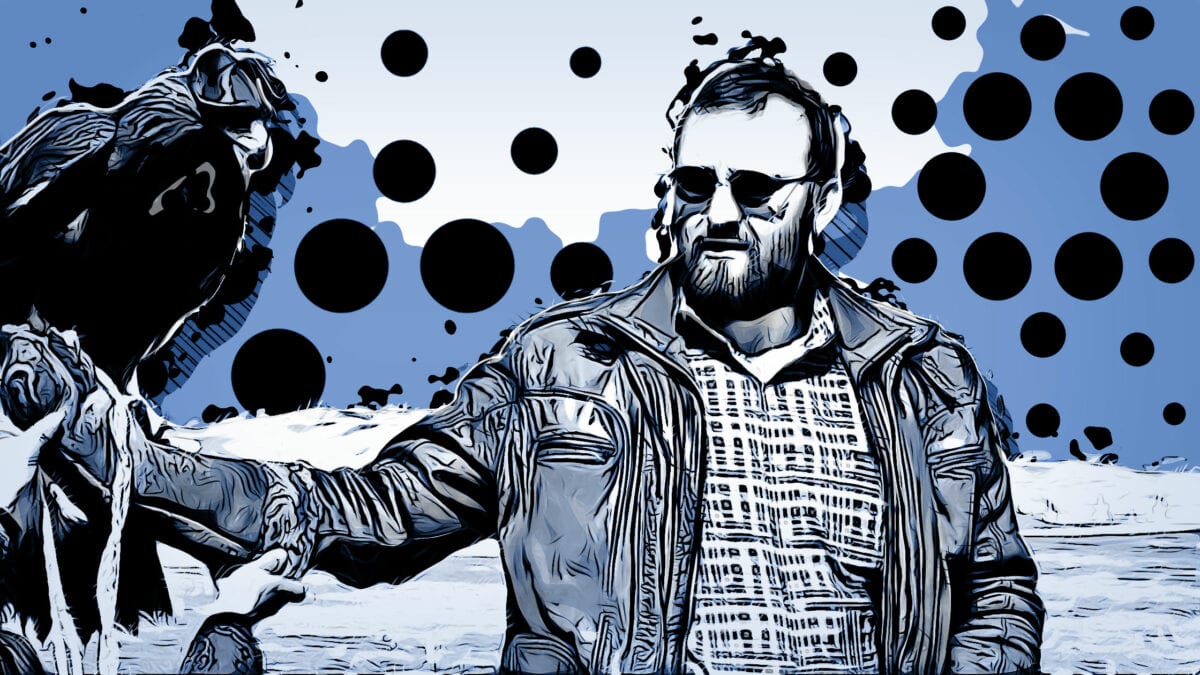 The Cardano price has been off the charts, racing higher, and is one of the best performers in the top 10.
For perspective, the ADA/USD price is trading at near-all-time highs above $0.85, with observers saying the coin will soon reach $1 if the influx remains as it is.
As of writing on Feb 16, the ADA/USD price is changing hands at $0.81. Most importantly for traders, the ADA price is posting massive gains versus BTC and ETH. For instance, in the last week alone, ADA price has increased 5% and 17% against BTC and ETH, respectively.
Candlestick arrangement points to bulls. However, from a trader's perspective, the influx of new traders points to interest.
On the last day, the average daily trading volume is up 17 percent to $4.2 billion, an increment over the previous week where participation was nearly half of the current rate. However, with the Asian session dump, these could be sellers exiting their longs.
Cardano Price Overview
A blend of a bullish crypto market and the influx of new traders is injecting more momentum, supporting ADA bulls. In the immediate term, buyers target $1, a level they almost hit last week when prices soared to $0.98.
There is a rejection of higher highs following the long upper wick of last week, pointing to liquidation in smaller time frames.
Still, this isn't changing the fact that the ADA/USD price is trading within a bullish breakout pattern. By building on last week's gains, this could be the launching pad for a moonshot towards $1.32, the coin's all-time high.
Notice that the ADA/USD price is still in the early stages of a bull market, following last week's upsurges. Accordingly, traders are bullish, most likely positioning their longs for a possible protracted upswing that will lift ADA price to $1.32 and beyond.
Despite the rally, traders can also lean on caution, aware that losses below $0.40 or April 2018 high may be crashing to bulls as bear takes over. However, for this to pan out, the initial reaction point should be how prices react at $0.65, that is, last week's lows.
Cardano Market Movers
Cardano is a smart contracting platform that's still in development.
In a five-phase rollout culminating in Voltaire, Cardano will support smart contracts using a Proof-of-Stake consensus algorithm with side chain possibilities.
Additionally, it will support the launch of native assets with fees paid using the project's native token, not ADA.
Combined with complete decentralization and handing over control to staking pools, the network would eventually be superior to Ethereum. Although it enjoys a first-mover advantage, the network has a fee problem.
Cardano Major Liquidity Announcements… and Birds
The minting of native assets will be active by the end of the month (February 2021). Singularity will be the first. Charles Hoskinson, the CEO, said 100s others would soon join in, bringing in even more users:
Meanwhile, development is gathering pace. Cardano is the most actively developed blockchain project from GitHub commits:
With more wallets being created:
This interest can be traced to the organic interest from across the globe. Potential investors are curious:
 Cardano Price Prediction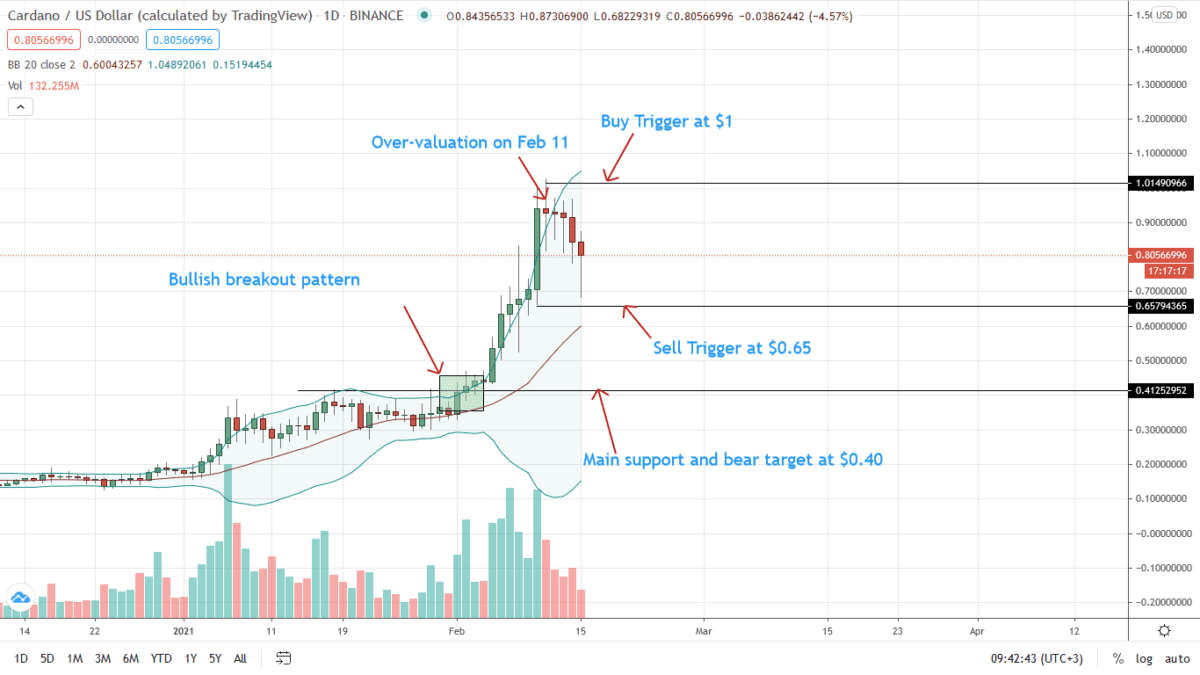 The ADA/USD price is on an uptrend with high momentum.
From the weekly chart, the price is trading within a bullish breakout pattern. Last week's bar was a confirmation of the break above $0.40, officially propelling the coin to a new three-year high.
In the daily chart, traders aim at $1 and later ADA's all-time high of $1.32. However, the pace depends on the continuation of the last two weeks buy trend.
Technically, every low is a buying opportunity in the future. A contraction to Feb 10's low of around $0.65 may provide another opportunity for aggressive traders training their eyes on $1.
On the flip side, a high-volume break below $0.65 could see ADA bears flow in, pushing prices back towards $0.40 in a retest.
Disclaimer: Opinions expressed are not investment advice. Do your research.